22nd AIFF: Best Greek Newcomer Awards!
In an evening dedicated to the future of Greek cinema, the 22nd Athens International Film Festival gave out the awards for best first-time filmmaker, actor and actress.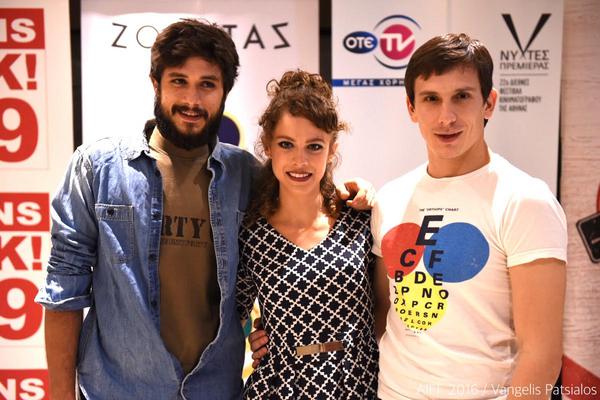 For yet another year, the Athens International Film Festival supports Greek cinema by honouring first-time filmmakers and actors from the previous cinematic year, while at the same time introducing the most anticipated Greek productions for the coming year.
The evocative "Blind Sun" by Joyce A. Nashawati, Elli Tringou's freshness in "Suntan" and two opposing performances, the nostalgic Yannis Niaros from "Mythopathy" and the mysterious Alexandros Vardaksoglou from "Interruption", were the jury's picks for the Best Greek Newcomer awards of the 22nd Athens International Film Festival.
The members of the jury -director Lakis Papastathis (who chaired the jury), actors Valeria Christodoulidou and Aris Servetalis, film critic Elena Christopoulou and distributor Vassilis Sourapas- decided to name the helmer of "Blind Sun", Joyce A. Nashawati, as best first-time director for the film's "faith in the image and the narrative density shown in the background of the action". The film's producer, Fenia Kossovitsa, received the award, with the director thanking the jury via a video message.
Alexandros Vardaksoglou ("Interruption" by Yorgos Zois) and Yannis Niaros ("Mythopathy" by Tassos Boulmetis) shared the Best Newcomer Actor award, thanking their directors and the Festival.
The Best Newcomer Actress award went to Elli Tringou for the film "Suntan" by Argyris Papadimitropoulos. Elli Tringou thanked the jury and her director for his trust.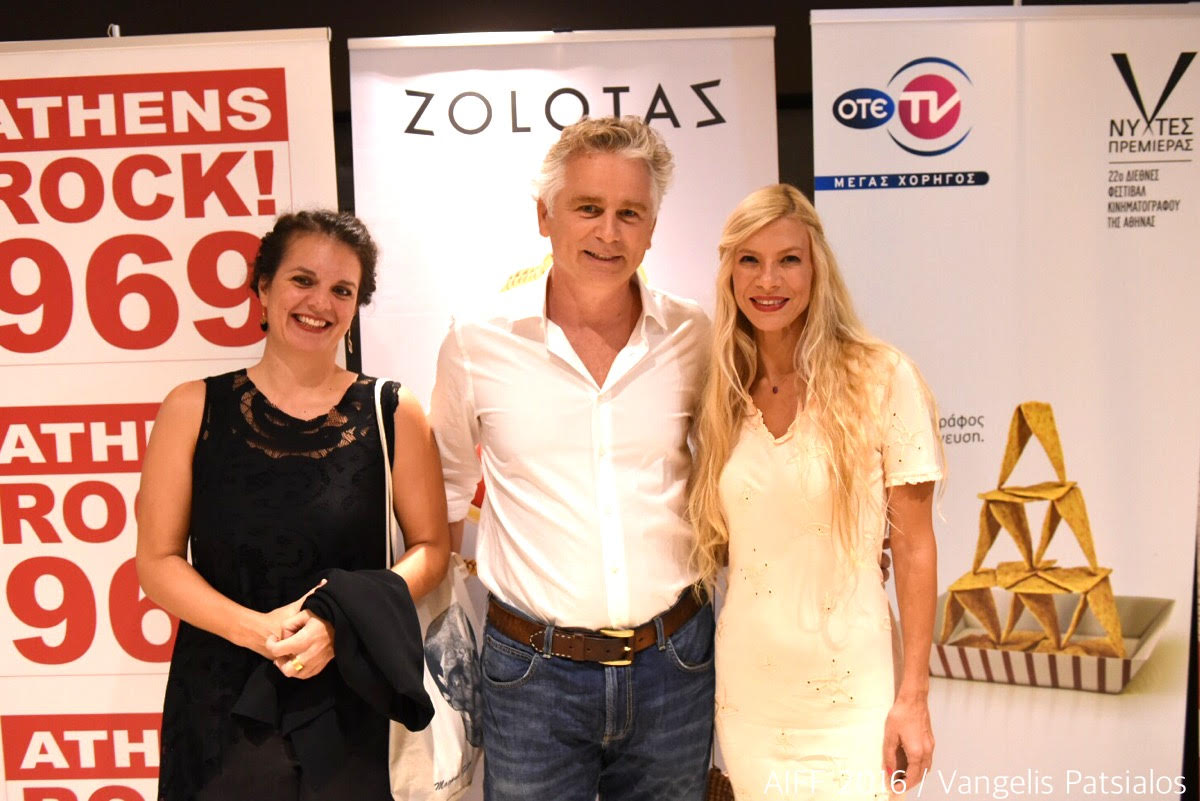 Members of the Jury: Elena Christopoulou, Vassilis Sourapas and Valeria Christodoulidou
The ceremony was followed by the screening of the wonderful documentary "The Last Resort" by Thanos Anastopoulos and Davide Del Degan, which had its world premiere at the recent Cannes Film Festival. The directors introduced the film and Thanos Anastopoulos dedicated the evening to the anthropologist and author Sotiris Dimitriou, who passed away recently, and the Olympic silver medalist Spyros Gianniotis. After the screening, the two directors held a Q&A with the audience.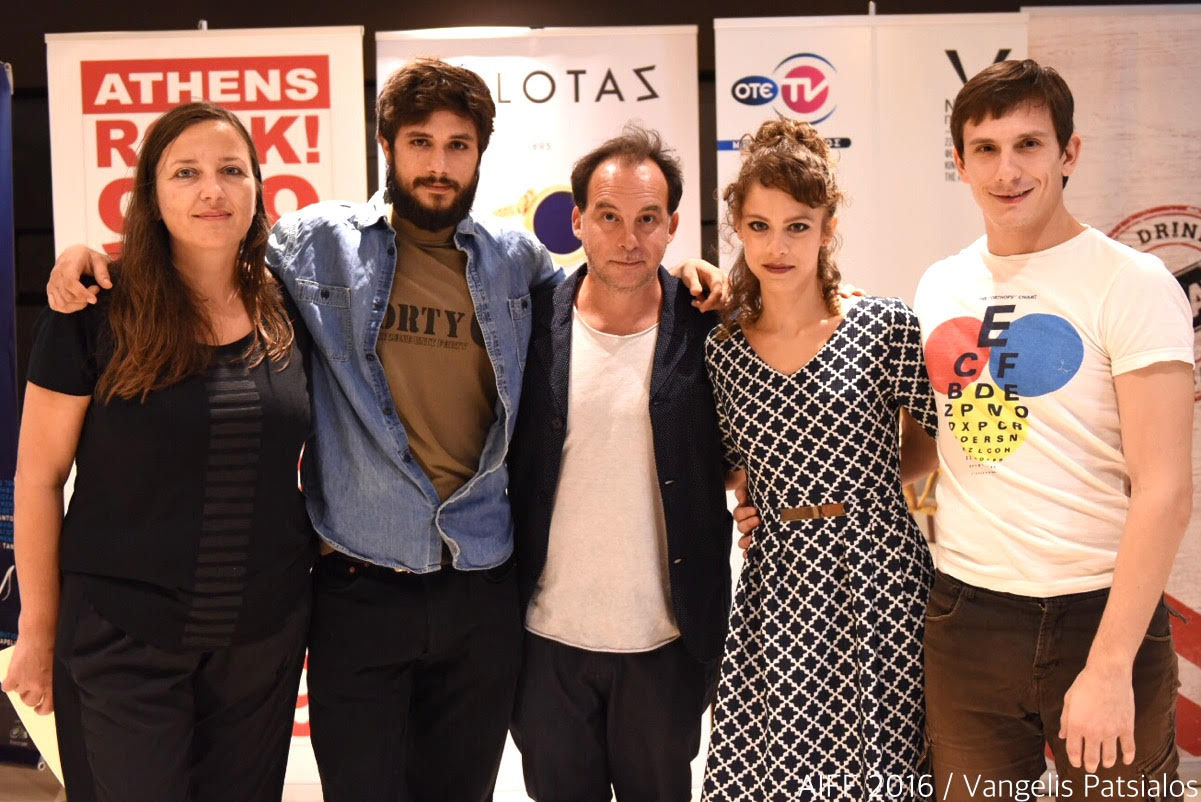 Fenia Cosovitsa, Yannis Niaros, Argyris Papadimitropoulos, Elli Tringou and Alexandros Vardaksoglou
OTE TV is the Great Sponsor of the 22nd Athens International Film Festival.
22nd Athens International Film Festival www.cinemagazine.gr & www.aiff.gr
Follow us Facebook / Twitter / Instagram