23rd Athens International Film Festival: Highlights of Friday 22nd September
Vanessa Redgrave in Athens, Todd Haynes' return, Arab Strap's Aidan Moffat in a deeply touching road movie, the gritty erotism of "Beach Rats", Jean Rouch's anniversary screening, Mary Hatzimihali-Papaliou's "Struggle of the Blinds", the unconventional life of Chavela Vargas, a muse to Pedro Almodovar and the highly anticipated surprise screening of "It" at the second day of the 23rd Opening Nights!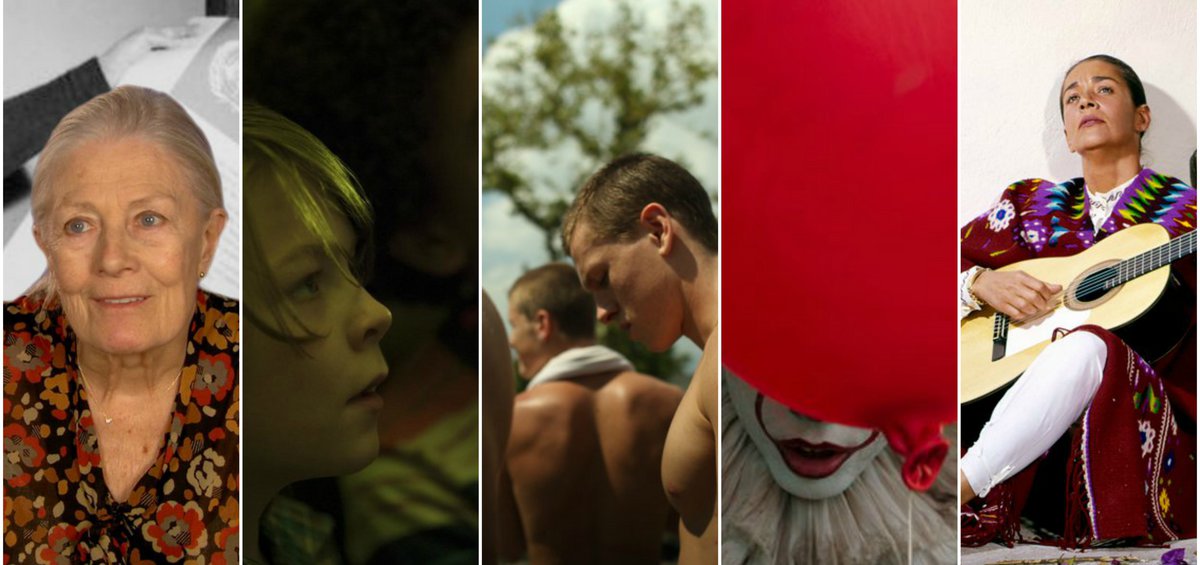 Wonderstruck (Opening Film)
22/9/2017, 17:30, Ideal
Two young children from different times, a city that will join their destinies, a beautiful fairytale for all those struggling to find where they belong and who are seeking for love; all this from the magnificent director of "Carol". This magical film titled "Wonderstruck" will steal your hearts and is considered a favourite in the upcoming Academy Awards.
Keep the Change
22/9/2017, 17:30, Οnassis Cultural Centre
David is autistic and is taken to a support group against his will. It is there that he meets Sarah, an open-hearted girl who might change his life if he allows her to. Israel's award winning debut, which thrilled audiences at the Tribeca film festival, is more than just an overturning romantic comedy set against a New York backdrop, it makes a decisive statement with regards to tolerance and human diversity. Free Entry
Hunting the Lion with Bow and Arrow / La Chasse au Lion a l'' Arc
22/9/2017, 19:00, Danaos 2
Fifty years after its original release, the film which became a landmark in ethnographic cinema will take us on a journey to the desertous region between the Republic of Niger and Mali, as it captures the daily routine of a tribe of hunters. The screening of this digitally restored film, will be shown on the occasion of the 100 th anniversary of the birth of the highly acclaimed anthropologist and director Jean Rouch. The film will be introduced by anthropologist Konstantinos Aivaliotis.
Sea Sorrow
22/9/2017, 19:30, Athens Concert Hall
An imaginary journey from London to the Aegean and from Shakespeare to refugee camps full of children who left their families behind on a different continent. Through memories of time, and personal statements presented with a sense of urgency, Academy Award winner and prominent activist, Vanessa Redgrave, directs a cinematic essay about the current immigration and refugee crisis. In attendance of Vanessa Redgrave and Lord Alfred Dubs, supporter of "Safe Passage". The film will be introduced by Mimi Denisi.
Where Υou're Μeant to Βe
22/9/2017, 19:30, Odeon Opera 1 (P)
Aidan Moffat, singer of Arab Strap, travels through the Scottish countryside covering traditional songs of his homeland until the legendary folk singer, Sheila Stewart, tries to stop him, citing a need to defend their cultural heritage. And so starts a magical and often hilarious, yet deeply touching, musical road movie which is often intercut by stories of simple people and the joy and sadness in their lives, a great source of inspiration for the musicians' lyrics. Director in attendance
Chavela
22/9/2017, 19:30, Danaos 1 (P)
Singer, fighter, symbol. Chavela Vargas defied conventions defining her own artistic status and sexual identity. A muse to Pedro Almodovar, Frida Kahlo's lover, and the voice full of anguish in the songs "Luz de Luna" and "Piensa en Mi", Vargas and her unconventional life finally get the film portrayal they deserve. Berlin International Film Festival Panorama Audience Award.
Struggle of the Blind
22/9/2017, 20:00, Οnassis Cultural Centre
On the 2 nd May 1976 about 300 visually impaired people took over the "Home of the Blind" demanding a policy change, as up to that point the establishment had been under control of the Archdiocese of Athens. For the first time in Greece, people with disabilities overcame their marginalisation and demanded that the government intervene while also trying to sensitize all citizens to their struggle. Mary Hatzimihali-Papaliou's documentary reached Europe making the struggle of Greek visually impaired people a matter for the whole of the civilised world to address.In attendance of the director. Free entry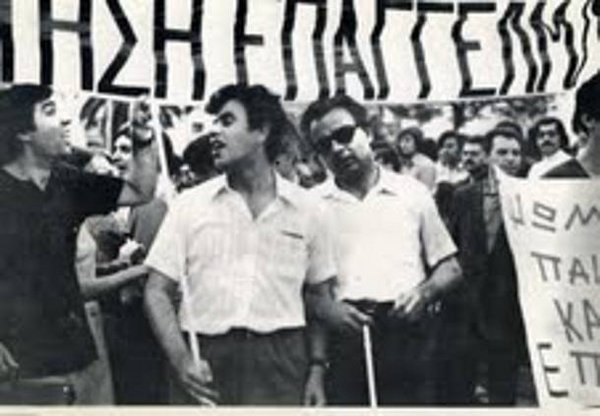 Beach Rats
22/9/2017, 20:30, Ideal (P)
Handsome Frankie struggles to define his sexual identity as he wavers between flirting with a neighbourhood girl and setting up risky dates with older men he meets online all the while trying to maintain the macho persona his friends expect of him. This Sundance directing award winner is defined by its fearless realism and its gritty eroticism in the centre of which is a powerful and mesmerising performance by Harris Dickinson, this year's stunning newcomer.
Akyllas Karazisis Meets Horvath with Faith, Hope, Charity
22/9/2017, 21:00, Danaos 2
Actor and director Akyllas Karazisis enters the world of author Ödön von Horváth by staging his play titled "Faith, Hope and Charity", which takes place during the interwar period in Austria. The documentary chronicles the creative process from the first rehearsals through to the opening night in a performance where theatre and life become one. Cast and crew in attendance
It
22/9/2017, 22:00, Danaos 1
A few months after their friend's disappearance, a group of kids come together against an age-old monster who haunts the dreams of young and old in the form of a terrifying clown. One of Stephen King's best novels comes to life on the big screen, making it the most anticipated horror film of the year.
Bushwick
22/9/2017, 23:45, Odeon Opera 1
New York is in flames following Texas' decision to secede from the Union and their subsequent invasion of the metropolis. A 20-year old girl and a veteran commando fight to survive by any means necessary. A barrage of riveting long shots and fierce real-time action scenes make for the bloodiest post-apocalyptic cinematic hell of the year.
Publication date: 2017-09-22 13:34:58