Call for Accreditation Applications!
Submission until Friday, August 24th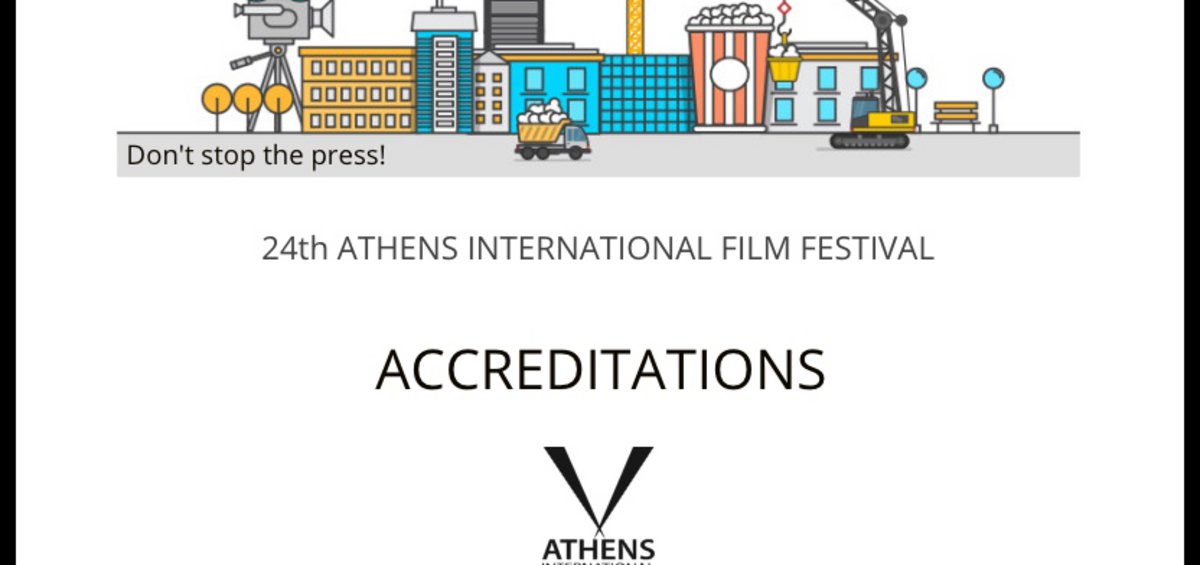 All fellow journalists who wish to obtain accreditation for the 24th Athens International Film Festival, are kindly requested to fill the form on the Festival's web page www.aiff.gr under the category Press Office, by attaching a photograph, posts (features, interviews, commentaries, articles etc.) they published regarding last year's 23rd Festival edition, as well as the publicity plan (features, articles, reports etc.) they are preparing to publish for the 24th Festival through the media means they represent.
- For Press / Professional Accreditations: http://en.aiff.gr/accreditations/
All applications must be completed on the Festival's web page and submitted by Friday, August 24th 2018 the latest, including:
- Completed form (photograph attachment is necessary)
- Published work in 2017
- Publicity plan for 2018
Whichever application does NOT include all of the above, is not considered valid. Later than the 25th of August 2018 no application will be accepted.
In case you are faced with a problem while filling your application, please contact [email protected]
Successful applicants will be able to collect their accreditation at the Festival's Press Conference which will take place Wednesday the 12th of September 2018, at 12h00, at the multispace «The Friends of Music Society» of the Athens Megaron Concert Hall.
For further Press Office enquiries, please contact: [email protected]
For more information on the events and all the screenings, as well as continuous updates on the activities of the 24th Opening Nights Festival, you can visit the websites: www.cinemagazine.gr | www.aiff.gr
Main Sponsor of the 24th Athens International Film Festival Opening Nights is COSMOTE TV.
The 24th Athens International Film Festival is affiliated with the PEP Attiki 2014-2020 and is co-funded by the European Regional Development Fund.
Publication date: 2018-07-27 17:23:47