120 Beats per Minute / 120 Battements par Minute
23/9/2017, 19:45, Ideal
The film that brought a tear to Pedro Almodovar's eyes, president of the recent Cannes Film Festival jury, chronicles a group of people in the 80s who passionately opposed the world's indifference to a powerful and deadly disease. Campillo's direction, imbued with youthful momentum, uniquely combines the collective with the individual and the personal with the political. Campillo presents the audience with an emotional grenade. Winner of the Grand Prize of the Jury at the Cannes Film Festival. In attendance of the director Robin Campillo and lead actor Arnaud Valois.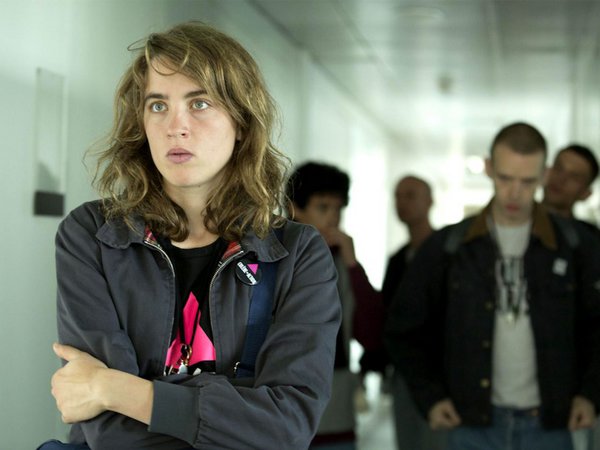 In his third work as a director, the screenwriter of multi-awarded "The Class" makes a passionate call to arms. His heroes are none others than the young activists of French organization Act Up who begin a desperate crusade meant as a wake-up call regarding the devastating rates of AIDS. Campillo presents us with a genuine rebellious army which is faced with a daily fight not only against society's prejudice and the state's lack of sensitivity but also against the fear of death.
As the action moves from collective and political to personal, the film gradually shows the dramaturgical power it has been accumulating, bursting into a touching declaration of non-negotiable humanism. The young blood roaring in the heroes' veins makes for a vibrating direction which captures a life struggle under the weight of inevitable tragedy. Winner of the Grand Prix at Cannes. In attendance of the director Robin Campillo and lead actor Arnaud Valois.
Director: Robin Campillo
Screenwriters: Robin Campillo, Philippe Mangeot
DoP: Jeanne Lapoirie
Music: Arnaud Rebotini
Editor: Robin Campillo
Principal Cast: Nahuel Perez Biscayart, Arnaud Valois, Adele Haenel, Antoine Reinartz, Felix Maritaud, Medhi Toure
France | 2017 | Color | DCP | 144' | French