Chocolate / Chocolat
23/9/2017, 18:00, Danaos 2
1/10/2017, 17:30, Danaos 2

A woman of French origin contemplates her childhood days at a colonial outpost in Cameroon and her status as a silent witness to racial issues and repressed sexuality. From her very first film, it is evident that Claire Denis possesses all the makings of a masterful filmmaker, vigilantly employing all her senses during filming which resulted in a much deserved nomination for the Palme d' Or award at the Cannes Film Festival.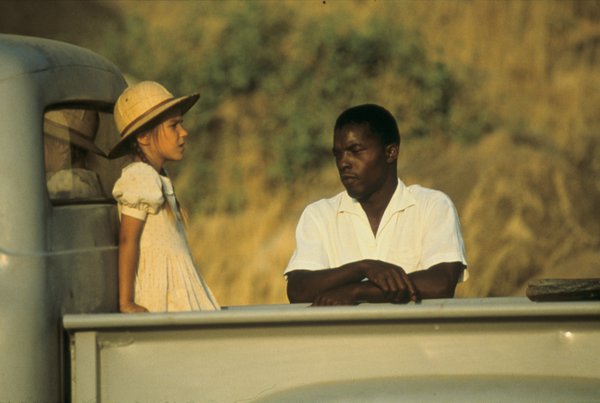 A woman of French descent returns after many years to the land she spent her childhood remembering the days she was growing up in colonial Cameroon as a silent observer of class and racial dispute, repressed sexual desires and overt human exploitation.
Drawing from her personal experiences, as she lived in Africa until she hit puberty, Claire Denis proves in her very first film to be a mature artist, a vigilant director who looks at things in an attractively mysterious way, using her camera as an instrument to better understand the world and dealing with her stories in a psychoanalytic manner. Although it was her debut film, "Chocolate" ended up contesting for the Palme D' Or at Cannes Film Festival and had a significant worldwide course.
Director: Claire Denis
Screenwriters: Claire Denis, Jean-Pol Fargeau
DoP: Robert Alazraki
Music: Abdullah Ibrahim
Editors: Monica Coleman, Claudine Merlin, Sylvie Quester
Principal Cast: Isaach De Bankole, Francois Cluzet, Giulia Boschi, Cecile Ducasse, Mireille Perrier, Jean-Claude Adelin
Cameroon, France, Germany | 1988 | Color | DCP | 35mm | French