Blade of the Immortal / Mugen no Junin
23/9/2017, 23:30, Odeon Opera 1
The 100th film of the legendary Takashi Miike has as many battles as all of his previous 99 films combined. A cursed, immortal samurai meets a girl whose parents were slaughtered by a gang of swordsmen. In order to save his soul, he vows to help her get revenge. This after hours film, based on a popular manga comic, is this year's gift from the Cannes Film Festival.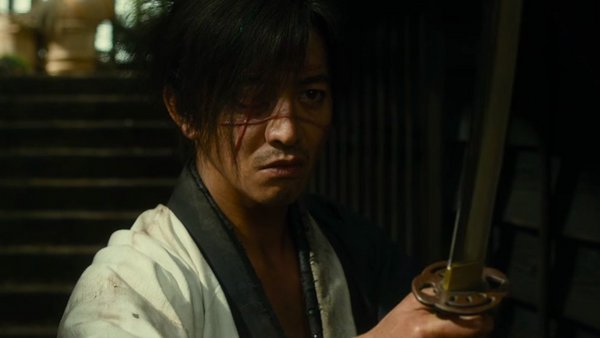 "In order to save her life he will have to take a thousand more", is the tagline of living legend Takashi Miike's 100 th film and it's absolutely true. Miike returned at Cannes Film Festival with an adaptation of the famous titular manga which tells the story of a cursed samurai who cannot die.
In the cinematic version, in order to save his soul the samurai swears to help a girl avenge her parents' death, in a bloodbath that Miike directs with inexhaustible ingenuity. Upon closing credits you won't believe how can it be that you've viewed so many deaths in so many different manners. Takashi Miike's 100 th film couldn't be more appropriate.
Director: Takashi Miike
Screenwriter: Oishi Tetsuya
DoP: Nobuyasu Kita
Music: Koji Endo
Editor: Kenji Yamashita
Principal Cast: Takuya Kimura, Sota Fukushi, Min Tanaka, Hana Sugisaki, Ebizo Ichikawa, Yamazaki Tsutomu
Japan, UK | 2017 | Color | DCP | 140' | Japanese