Double Date
24/9/2017, 22:30, Odeon Opera 1
Jim would really love to lose his virginity before he turns thirty. But the only thing he'll be hoping for on the double date his buddy has arranged with Kitty and Lulu, is not to die. Doses of black humour bound to cause an uproar, occultism and sharp knives in one of the most entertaining anti-romantic films ever. "Superbad" meets its slasher sibling accompanied by the music of Goat.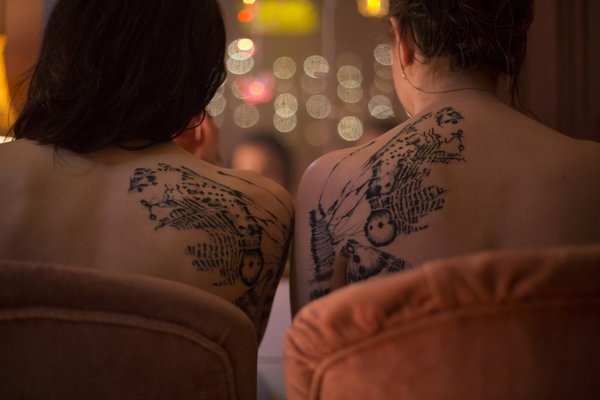 Alex promises his best friend to help him lose his virginity before he hits thirty. Kitty and Lulu look like the perfect chance but everything about them seems too good to be true. Unfortunately for Alex and Jim, the two girls have their own gruesome agenda.
For most people, blood and sex don't mix well. "Double Date" deals with this exact contradiction in an aggressive, cool and fun way. This anti-romantic film is full of outrageous situations, black humor and a cannibalistic attitude towards the sexual game, turning the anxiety over the much-wanted loss of virginity to a deadly game of cat and mouse, where black magic, the occult and sharp knives have the first and last say.
Director: Benjamin Barfoot
Screenwriter: Danny Morgan
DoP: Laura Bellingham
Music: Goat
Editor: Benjamin Barfoot
Principal Cast: Danny Morgan, Georgia Groome, Kelly Wenham, Michael Socha
UK | 2017 | Color | DCP | 90' | English