Good Manners / As Boas Maneiras
21/9/2017, 22:30, Odeon Opera 1
A lonely nurse from the Sao Paulo slum is hired by the mysterious and wealthy Anna to become a nanny to her unborn child. What follows, and is hard to summarize, is a wild intermingling of genres starting with social realism moving through lesbian romance, horror, gothic fairytale, musical and ending in lycanthropy. Locarno International Film Festival Special Jury Prize.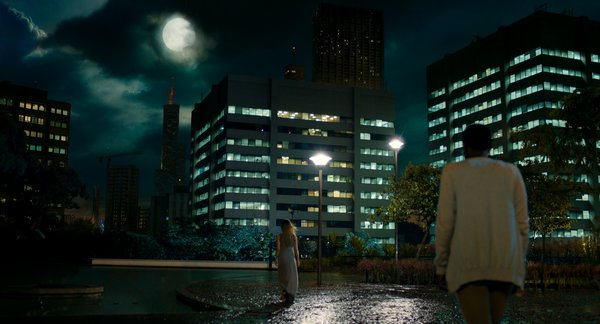 A nurse from the Sao Paulo favelas starts working as a housemaid for a bourgeois pregnant woman. Her initial reluctance gives way to mutual attraction but everything changes when the baby is born.
Emphasizing the sharp contrasts of modern-day metropolises, the directing pair turns a social drama into gothic fiction. If we add the magnificent art direction that draws inspiration from Tourneur's psychological horror and a scene that is reminiscent of the unforgettable boat scene in "The Night of the Hunter" the result is an attractive and atmospheric mix of realism and adult fairytale, a film which attempts to make a meaningful comment on the perpetuation of class struggle.
Directors: Marco Dutra, Juliana Rojas
Screenwriters: Marco Dutra, Juliana Rojas
DoP: Rui Pocas
Music: Guilherme Garbato, Gustavo Garbato
Editor: Caetano Gotardo
Principal Cast: Isabel Zuaa, Marjorie Estiano, Miguel Lobo, Cida Moreira, Andrea Marquee

Brazil, France | 2017 | Color | DCP | 135' | Portuguese