Lake Bodom / Bodom
30/9/2017, 00:00, Danaos 1
Two boys and two girls set up camp for the night at Bodom's cursed lake, where fifty years earlier one of the most appalling crimes, and one that remained unsolved, took place. This night, history repeats itself. "Lake Bodom" redefines some of the core elements of horror in a satiating and incessantly agonizing bloodbath.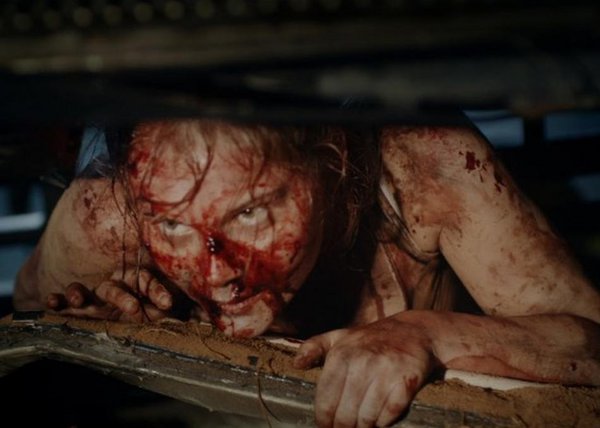 In 1960 two boys and two girls decided to spend the night near Lake Bodom. Three of them were slaughtered and one of them heavily injured but seems unable to remember anything. Taneli Mustonen directs a reconstruction of the incident, adopting a post- narrative style from the very first act.
Things would be quite simple if he dwelled in the imminent massacre and its admittedly amazing filming. But he decides to bring his filmic influences to life through careful plot twists. Every time there's a twist you think the whole thing is going to derail but every time "Lake Bodom" artfully reveals a different chapter of this bleak slasher story. A film with heavy atmosphere, loads of blood and a guilt-free title- checking: a filmic wet dream for the initiated.
Director: Taneli Mustonen
Screenwriters: Taneli Mustonen, Aleksi Hyvarinen
DoP: Daniel Lindholm
Music: Panu Aaltio
Editor: Aleksi Raij
Principal Cast: Nelly Hirst-Gee, Mimosa Willamo, Mikael Gabriel, Santeri Mantyla Helinheimo
Finland| 2017 | Color | DCP | 85' | Finnish