The Endless
26/9/2017, 22:45, Odeon Opera 1
Two brothers return to the strange cult they ran away from ten years before when they were convinced that its members were going to commit group suicide. The secrets of their old "family", however, prove to be much more nightmarish than they had imagined. The absurdity of cults meets science fiction in a captivating mystery full of mind tricks up to the very end.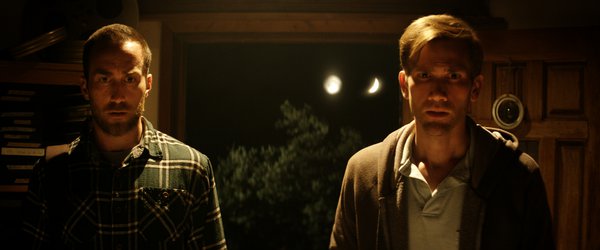 When they were kids, Aaron and Justin decided to escape the sect they had grown up in, believing that its members were about commit mass suicide. Ten years later, they get a message from their old "family". They decide to visit them and end up realizing that the sect's secrets were more nightmarish than they thought them to be.
Aaron Moorhead and Justin Benson constitute one of the most ambitious directing pairs of the decade in the USA. Their interests lie mainly in the cinema of the fantastic/ horror. The directors of the very successful "Spring" and "Resolution" star in a film where the cults' paranoia meets science fiction, echoing the oddly mysterious world of Stephen King.
Directors: Justin Benson, Aaron Moorhead
Screenwriter: Justin Benson
DoP: Aaron Moorhead
Music: Jimmy Lavalle
Editor: Justin Benson, Michael Felker, Aaron Moorhead
Principal Cast: Aaron Moorhead, Justin Benson, Tate Ellington, Callie Hernandez, James Jordan, Lew Temple
USA | 2017 | Color | DCP | 111' | English