The Villainess / Ak-Nyeo
29/9/2017, 23:00, Danaos 1
Sook-hee is a killing machine who after ten years of action as a secret agent has the opportunity to change her life. But two men will make the deadly mistake of drawing her back into her dark past. Crazed action, unbelievable stunts and gallons of blood in a show of unparalleled craftsmanship – watching this on the big screen is a must!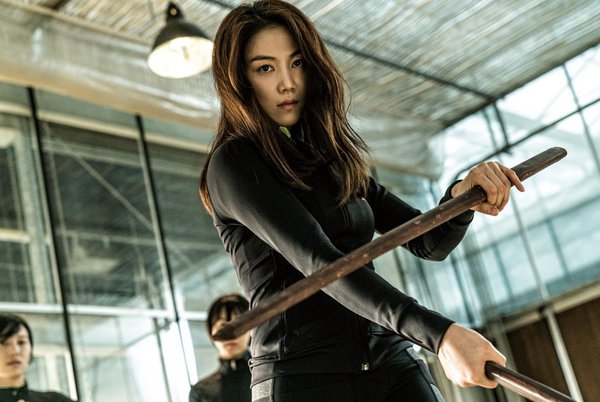 Sook-hee is a skillful killer who works for the Chinese secret services in South Korea. After ten years of action she finally has the chance to live with a new identity and try her acting skills on stage. But her new reality is disrupted by two men from her murderous past. Sook-hee has no other option but to take matters into her own hands, covering them inevitably with blood.
The bloodiest film of the Cannes Film Festival comes from South Korea, fascinating even the most demanding fans of cinematic action with its delirious non- stop massacre scenes and its incredible long takes that can only be compared to a well- planned choreography.
Director: Jung Byung-gil
Screenwriters: Jung Byung-gil, Jung Byung-sik
DoP: Jung-hun Park
Music: Ja wan Koo
Editor: Sun-mi Heo
Principal Cast: Kim Ok-vin, Shin Ha-kyun, Bang Sung-jun, Kim Seo-hyung
South Korea | 2017 | Color | DCP | 129' | Korean