Best of Enemies
25/9/2015, 18:00, Ιντεάλ
In 1968, the ABC network suggests a debate between the liberal Gore Vidal and the conservative William F. Buckley Jr. The series of verbal boxing matches that follow will leave the entire country dumbstruck. A rivetting documentary about the legendary debates that changed television forever.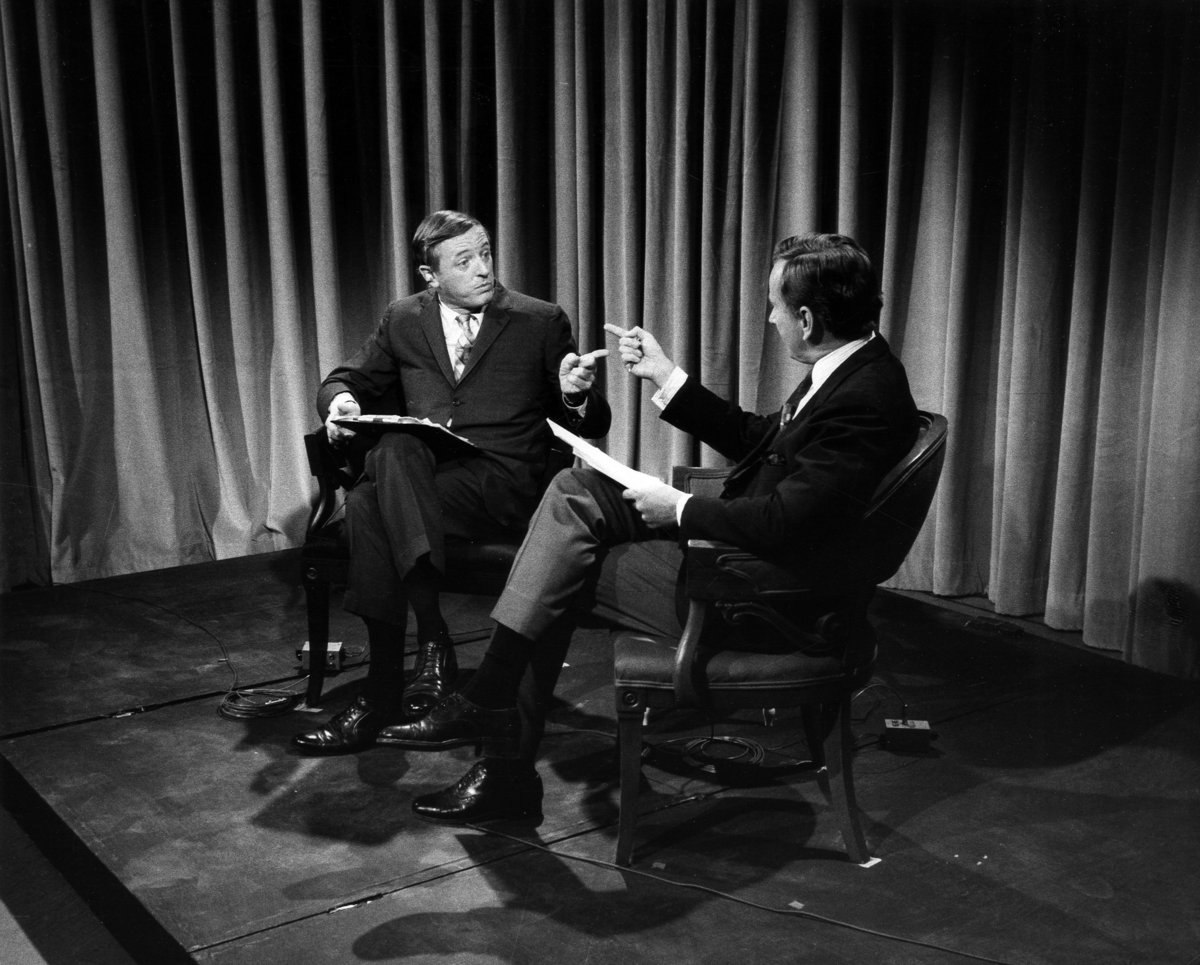 In the summer of 1968, ABC was the least popular network in American television. The producers knew they'd have to use all sorts of unlawful means to increase their ratings, so they hired two top-tier intellectuals to carry out public debates in the light of the upcoming elections and the rising tensions between the Republican and the Democrat campaigns.
William F. Buckley Jr. was the conservative vote pitted against liberal, left-leaning writer and intellectual Gore Vidal. Their TV duel made history as each new debate came riddled with personal attacks and vitriolic insults. Morgan Neville and Robert Gordon's brilliant documentary captures an unprecedented moment in TV history: a round of explosive encounters between two idealists that catapulted ABC to the top of the ratings, changing the media landscape forever. An unscripted live broadcast that turned a simple exchange of ideas into a relentless boxing match.

Best of Enemies / Εχθροί Μέχρι Τέλους - trailer from NyxtesPremieras
Σκηνοθεσία / Director
Morgan Neville, Robert Gordon
Φωτογραφία / DoP
David Leonard, Graham Willoughby, Mark Schwartzbard
Μουσική / Music
Jonathan Kirkscey
Μοντάζ / Editor
Eileen Meyer, Aaron Wickenden
Εμφανίζονται/ Featuring
William F. Buckley, Jr., Gore Vidal
Noam Chomsky, Kelsey Grammer
Christopher Hitchens, Dick Cavett
ΗΠΑ / USA
2015
Εγχρωμο / Color
DCP
87'
Aγγλικά / English