Beauty and the Dogs / Aala Kaf Ifrit
30/9/2017, 21:45, Danaos 1
Mariam starts her night at a carefree party with friends but as the night progresses she finds herself living a Kafkaesque nightmare as the 21 year-old tries to convince the authorities that she has fallen victim to sexual abuse by a group of police officers. An emotionally charged film, based on real events, with political connotations and a message for rape awareness as the protagonist's appeal for truth and justice take on the dimensions of an ongoing fight that any woman ought to engage in against rape culture.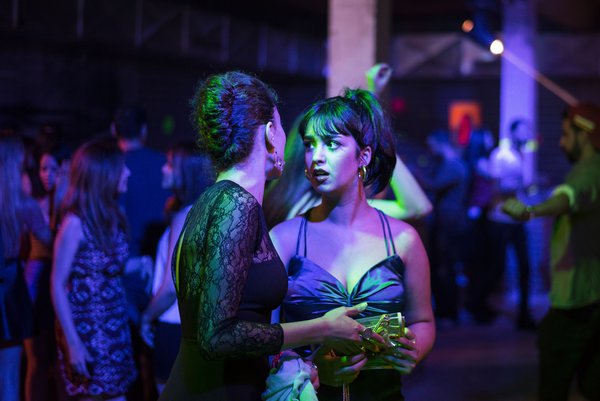 A night that for Mariam begins with a friends' party takes a tragic turn when she is raped by policemen.The crime turns into a Kafkaesque nightmare for the 21 year-old girl when she tries to report the incident. How can she demand justice when it's in the hands of the perpetrators?
This politically and emotionally charged film is set in Tunisia after the Arab Spring and draws on real facts. It is divided in nine sections- long takes. This courageous film goes beyond the confines of time and place and shows the constant battle that all women and all societies has to fight against rape culture and oppressive manifestations of patriarchy.
Director: Kaouther Ben Hania
Screenwriter: Kaouther Ben Hania
PoD: Johan Holmquist
Music: Amine Bouhafa
Editor: Nadia Ben Rachid
Principal Cast: Mariam Al Ferjani, Ghanem Zrelli, Noomane Hamda, Mohamed Akkari, Chedly Arfaoui, Anissa Daoud
Tunisia, France, Sweden, Norway, Lebanon, Qatar, Switzerland | 2017 | Color | DCP | 100' | Arabic