Call Me by Your Name
1/10/2017, 21:30, Danaos 1
The result of a screenplay collaboration between the highly sought after director of "I Am Love" and the revered filmmaker, James Ivory of "Room with a View" and "The Remains of the Day", is probably the best film of the year. As a restless 17 year old discovers love, during an idyllic summer in the Italian countryside, Guadagnino succeeds in transforming a sweet love story into an instant classic with the power to touch millions of viewers.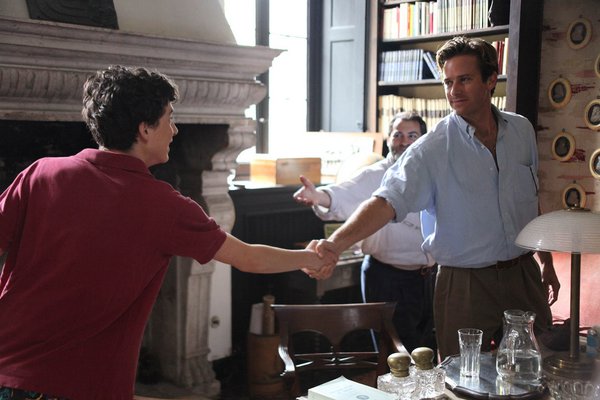 In picturesque 1983 provincial Italy, in the midst of summer, the film follows the sexual awakening of a restless 17year-old boy. Son of two academics, Elio feels his emotional world shaken to the core not by his sexual encounters with a local girl but by an American man, seven years older, who's helping the boy's father in his research on Greco-Roman culture.
The screenwriting collaboration between the director of "I am Love" and James Ivory, veteran director of "The Remains of the Day" gives us a masterpiece about the indelible marks of first loves, the intense first infatuations and the mysterious calls of the heart and the body. An instant classic, powerful enough to reach a diverse audience, this beautiful film is something one has to experience.
Director: Luca Guadagnino
Screenwriter: James Ivory, Luca Guadagnino, Walter Fasano
PoD: Sayombhu Mukdeeprom
Editor: Walter Fasano
Principal Cast: Armie Hammer, Timothee Chalamet, Michael Stuhlbarg, Amira Casar, Esther Garrel, Victoire Du Bois
Italy, France | 2017 | Color | DCP | 130' | English, Italian, French