Close-Knit / Karera ga honki de amu toki wa
23/9/2017, 20:15, Danaos 1
1/10/2017, 21:15, Odeon Opera 2

11-year old Tomo finds refuge at her uncle's house where he lives with Rinko, his transexual companion, after her mother abandons her. As Rinko initiates Tomo into the mysticism of knitting, a new loving family is born. The director of "Rent-a- Cat" offers up yet another ode to optimism where love overcomes all prejudice in this little gem dominated by pastel colours. Winner of the Teddy Jury Award at the Berlin Film Festival.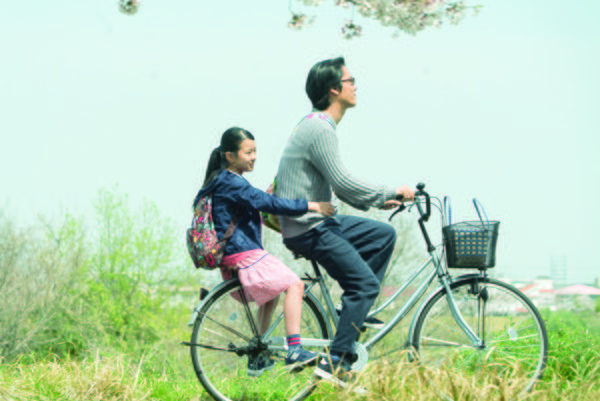 Five years after "Cat-A Rent", a film about a Japanese "Amelie Poulain" who rents cats to lonely people, Naoko Ogigami returns with a manifesto of hope. She focuses on a foster family with a transgender mother, in an unexpectedly feelgood manner.
Eleven-year- old Tomo is forced to grow up a little too early when her mother abandons her. She finds refuge to her uncle Machio's house where he lives with his new partner, Rinko, who has undergone a sex change operation. Family moments, contretemps that trigger debates, breaking down of taboos and an initiation to knitting make Tomo revel in Rinko's motherly affection. But when her biological mother shows up to reclaim her, the little girl's heart is torn apart.
Director: Naoko Ogigami
Screenwriter: Naoko Ogigami
DoP: Kozo Shibasaki
Music: Naoko Eto
Editor: Shinichi Fujima
Principal Cast: Toma Ikuta, Rinka Kakihara, Kenta Kiritani
Japan | 2017 | Color | DCP | 127' | Japanese