Gemini
27/9/2017, 22:30, Odeon Opera 1
A crime at the heart of Hollywood implicates the assistant of an up-and- coming star in a messy case. With all suspicion falling on her, she decides to ignore the police investigation and solve the mystery herself. Setting his neo-noir film in a world where nothing is as it seems, Katz captivates his audience with a seductive cinematic puzzle which isn't necessarily meant to be solved but to be enjoyed.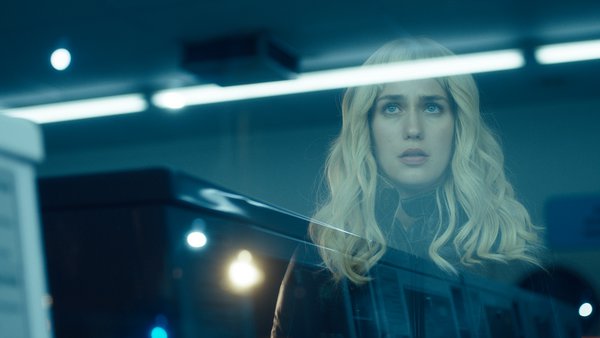 A promising starlet's young assistant decides to solve the mystery that links her to a suicide. This post-modern noir by Aaron Katz maintains all the gist of a guilt-free great spectacle without losing its deeply artistic character. The naturalism that stems from the director's mumblecore past meets an impressionist depiction of nightly Hollywood through wide-angle shots and neon lightings.
What starts as a modern study of character turns into a pure genre film which emits tension and an instinctive eroticism. Lola Kirke and Zoe Kravitz play exquisitely the game of power which is the core theme of the film, while Keegan DeWitt's gentle tunes accompany ideally the director's unique style.
Director: Aaron Katz
Screenwriter: Aaron Katz
DoP: Andrew Reed
Music: Keegan DeWitt
Editor: Aaron Katz
Principal Cast: Lola Kirke, Zoe Kravitz, John Cho, Ricki Lake, Greta Lee, Michelle Forbes
USA | 2017 | Color | DCP | 93' | English