Jupiter''s Moon / Jupiter Holdja
28/9/2017, 22:30, Odeon Opera 1
Not only does a young Syrian immigrant not die, following a deadly altercation with the police at Hungary' s border, but he finds himself possessing supernatural powers. The director of the triumphant "White God" offers up European' s answer to action-packed Hollywood Blockbusters, combining a sensational show of craftsmanship with paranormal allegory and the current
sociopolitical reality.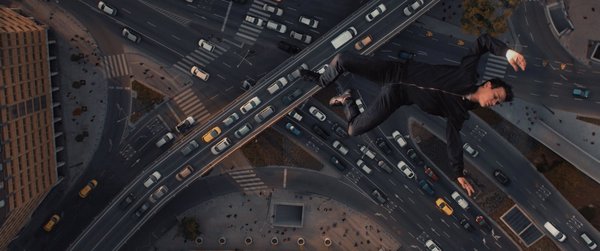 A young Syrian immigrant is shot by the police while trying to cross the Hungarian borders. Scared shocked and injured, Arian realizes much to his surprise that he has now the ability to float. In the camp where he is held, his superpowers draw the attention of a corrupt doctor who sends him to the hospital and helps him escape. A furious border policeman is after them and launches a manhunt to arrest them.
The director of "White God", Kornel Mundruczo, gives the European answer to Holywood action blockbusters, cominbing a stunning demonstration of skill with metaphsyical allegory and the contemporary sociopolitical reality.
Director: Kornel Mundruczo
Screenwriters: Kornel Mundruczo, Kata Weber
DoP: Marcell Rev
Music: Jed Kurzel
Editor: David Jancso
Principal Cast: Zsombor Jeger, Gyorgy Cserhalmi, Merab Ninidze, Moni Balsai
Hungary | 2017 | Color | DCP | 123' | Hungarian