Loveless / Nelyubov
26/9/2017, 22:00, Danaos 1
Boris and Zhenya clash over the custody of their twelve-year old son, only they are both trying to get rid of him because they are incapable of bringing him up. Upon realising that the young boy is missing they go to the authorities to help find him. What starts off as a Bergmanesque family drama is artfully transformed, by the director of "Leviathan", into a slow-burning mystery thriller through which Zvyagintsev expresses his dissatisfaction with modern day Russia. Won the Jury Prize at the Cannes Film Festival.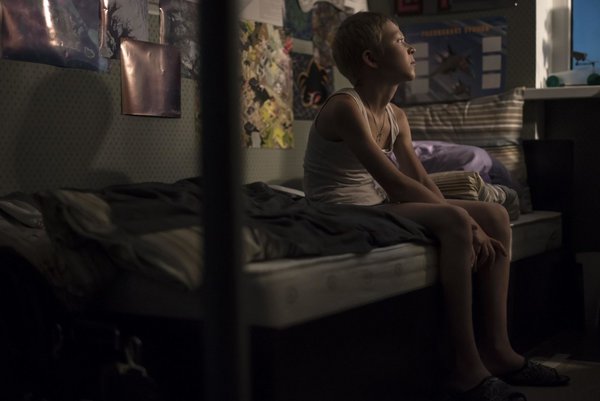 As their relationship moves towards the end, Boris and Zhenya fight over custody of their 12-year old son, Alyosha. Strange thing is that none of them wishes to gain custody, and as a result they come up with the most impossible excuses to get out of it. After an intense day, the parents, trapped in a world of their own, realize that their child is missing. They notify the authorities and the search for young Alyosha begins.
"Loveless" starts out as a Bergmanesque family drama with exquisite dialogues and convincing performances but turns gradually into a slow-burning mystery that keeps you nailed to your seat.
Director: Andrey Zvyagintsev
Screenwriters: Andrey Zvyagintsev, Oleg Negin
DoP: Mikhail Krichman
Music: Evgeny Galperin, Sacha Galperine
Editor: Anna Mass
Principal Cast: Maryana Spivak, Alexey Rozin, Matvey Novikov, Marina Vasilyeva, Andris Keishs, Alexey Fateev
Russia, France, Belgium, Germany | 2017 | Color | DCP | 127' | Russian