Mrs. Hyde / Madame Hyde
1/10/2017, 20:00, Ideal
Provocative roles are child's play for the insuperable Isabelle Huppert, who won the Best Actress Award at the Locarno International Film Festival, playing two opposing personalities of an eccentric teacher, which emerge after she is struck by lighting. A modern-day and utterly amusing version of the classic "Dr Jekyll and Mr Hyde".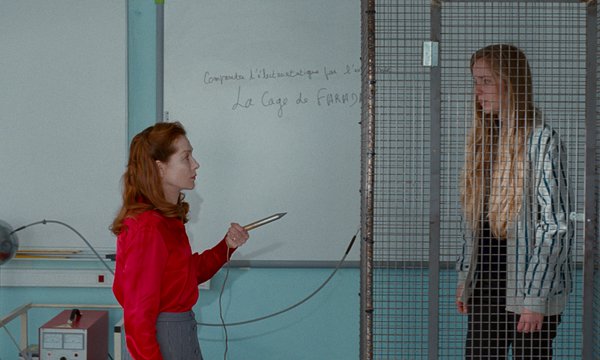 An eccentric teacher, unlikeable to most of her colleagues and students is struck by lightning and wakes up stunned and changed. A battle between two different personalities begins to rage inside her, while she's trying to adjust to this new situation.
The humoristic cinema of the absurd by French actor-director Serge Bozon, meets the classic Robert Louis Stevenson story "Strange Case of Dr Jekyll and Mr Hyde", with Isabelle Huppert (who has worked again with Bozon for "Tip Top" four years ago) in another challenging role which she performs uniquely winning an award at the latest Locarno Festival.
Director: Serge Bozon
Screenwriter: Serge Bozon
DoP: Celine Bozon
Music: Benjamin Esdraffo
Editor: Francois Quiquere
Principal Cast: Isabelle Huppert, Romain Duris, Jose Garcia
France, Belgium | 2017 | Color | DCP | 95' | French