Princess Cyd
30/9/2017, 22:00, Odeon Opera 1
With summer just around the corner a beautiful teenager suddenly finds herself in Chicago staying with her aunt who is an author leading a Bohemian lifestyle. As the girl experiences the first pangs of love and comes into contact with the strange world of discovery and awakening the two women go from liking to loving each other deeply. A tender coming-of- age story, this full-hearted film talks about two charming, contradictory and unpredictable characters. In other words two very real women.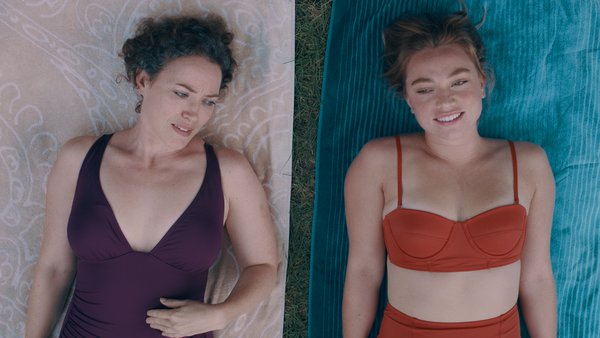 Dwelling in the patterns of his previous films and starting from an open premise (a teenager's vacations at her writer aunt's house), Stephen Cone directs his best to-day film. The two extremely genuine heroines complement each other in a parallel pursuit of communication, understanding and love.
The characters alone, though, wouldn't be enough if there wasn't for the loose setting where every personality is respected, from the asexual aunt who wants her privacy to the bi curious protagonist who speaks openly of her forming sexuality. If we add to all that the amazing performances by Spence and Pinnick then it's not hard to understand why this incredibly feelgood film came to be so quickly a benchmark for contemporary queer cinema.
Director: Stephen Cone
Screenwriter: Stephen Cone
DoP: Zoe White
Music: Heather McIntosh
Editor: Christopher Gotschall
Principal Cast: Rebecca Spence, Jessie Pinnick, Malic White, James Vincent Meredith, Tyler Ross, Matthew Quattrocki
Ireland | 2017 | Color | DCP | 96' | English