Pure Hearts / Cuori Puri
1/10/2017, 22:15, Ideal
Brought up in a religious environment, 17-year old Agnese is determined to take an oath of chastity but her plans go awry when she meets Stefano. A harsh yet romantic directorial debut, situated on the outskirts of modern-day Rome, about the excesses of a generation that lives tenaciously and impulsively in the face of constant failure.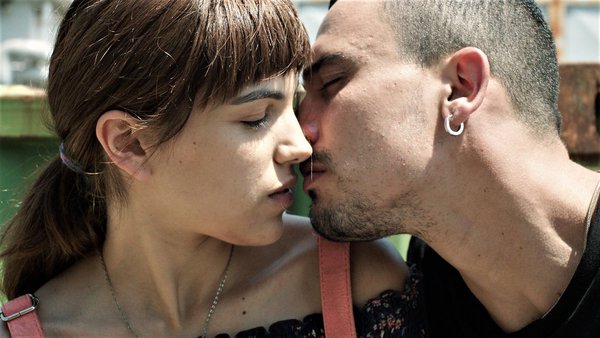 Agnes and Stefano are very different. She's 17, living with her strict mother, going to church regularly and about to take a chastity vow until marriage. He, on the other hand, is 25 and hotheaded. He carries a lot of family baggage and works as a guard at an open parking lot. When they meet they are faced with strict limits and difficulties.
In a country where the financial crisis sneaks decisively into the lives of the most vulnerable social groups, director Roberto de Paolis' debut film is a rough romance with a touch of immediately recognizable social realism. A film about the little mutinies of life and the surpassing of all expectations, through the eyes a generation condemned to dream small.
Director: Roberto De Paolis
Screenwriters: Roberto De Paolis, Luca Infascelli, Carlo Salsa, Greta Scicchitano
DoP: Claudio Cofrancesco
Music: Emanuele de Raymondi
Editor: Paola Freddi
Principal Cast: Selene Caramazza, Simone Liberati, Barbara Bobulova, Stefano Fresi, Edoardo Pesce, Isabella Della Monache
Italy | 2017 | Color | DCP | 114' | Italian