Rebel in the Rye
1/10/2017, 20:15, Odeon Opera 1
In 1951 J.D. Salinger published "The Catcher in the Rye". The ambitious young author had to go through the loss of love, a series of failures, a world war and a long-term nervous breakdown before writing one of the greatest works of literature in the world. Nicholas Hoult, Kevin Spacey and Sarah Paulson star in the film.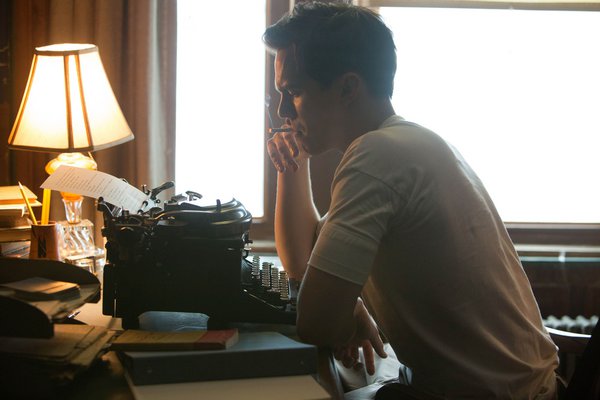 In what may be the most significant teenage novel, which has reached the home of millions readers worldwide, namely "Catcher in the Rye", J. D. Salinger recounts the adventures of Holden, an outsider teenage anti-hero who follows the "modern" footsteps of Huckleberry Finn by Mark Twain. A dreamer and a traveler and also uncompromising and taciturn by nature, Holden became the flag of the revolution for teenagers in the '50s.
"Rebel in the Rye" brings into the spotlight the true story of how "Catcher in the Rye" was written, with Nicholas Hoult playing Salinger and Kevin Spacey his professor. Director Danny Strong makes his directing debut after having written the screenplays for the final two films of "Hunger Games" and "The Butler".
Director: Danny Strong
Screenwriter: Danny Strong
DoP: Kramer Morgenthau
Music: Bear McCreary
Editor: Joseph Krings
Principal Cast: Nicholas Hoult, Kevin Spacey, Sarah Paulson, Zoey Deutch, Hope Davis, Victor Garber
USA | 2017 | Color | DCP | 106' | English