The Desert Bride / La Novia del Desierto
27/9/2017, 22:30, Danaos 1
A lonely and distressed woman accepts the help of a kind vagabond to find her lost bag. As they wander through the Argentinian desert, repressed desires awaken and the journey, with an uncertain destination, turns into a journey to freedom. The award winning Paulina Garcia of "Gloria" fame, is very precise in her portrayal of a woman finding unexpected love in a sweet road trip of self-discovery.
Attiki Odos recommends this film and hopes you enjoy the Festival and travel safely.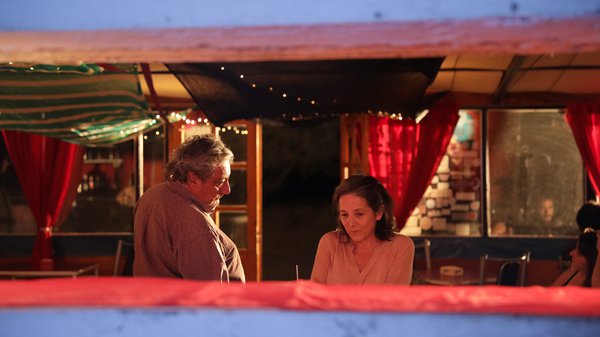 Teresa has been working for decades as a housemaid at a Buenos Aires house, when she is forced to look for a job in the faraway city of San Juan. While traveling there, the lonely and repressed woman loses her bag and decides to accept the help of a kind sales representative.
Under the pretext of finding the bag, the pair roams the Argentian desert in a pick-up truck. Their strangled desires bloom gradually and this journey with no destination turns into a journey towards personal freedom. Awarded actress Paulina Garcia ("Gloria") presents us with an accurate depiction of unexpected love during a gentle journey to self-knowledge.
Directors: Cecilia Atan, Valeria Pivato
Screenwriters: Cecilia Atan, Valeria Pivato
DoP: Sergio Armstrong
Music: Leo Sujatovich
Editor: Andrea Chignoli
Principal Cast: Paulina Garcia, Claudio Rissi
Argentina | 2017 | Color | DCP | 78' | Spanish