The Florida Project
25/9/2017, 22:15, Ideal
In the shadow of Disneyland's Magic Kingdom, a group of youngsters disrupt the lives of the residents of a cheap motel with their shenanigans adding some colour to their otherwise mundane lives. Following the triumph of "Tangerine" the boy wonder of American independent cinema sets sail for the Oscars, with the help of a brilliant Willem Dafoe on his side and introducing the inconceivably talented Brooklynn Prince. An exemplary cinematic specimen of social realism which is as entertaining as it is thought-provoking.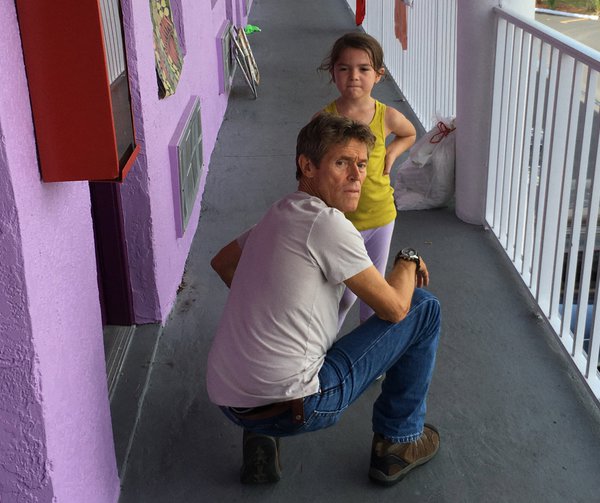 In the heart of summer, a Florida motel is disturbed by the everyday shouting and mischief of a group of youngsters. The living conditions for the adults who live a few meters from Disneyland and under the shadow of the Magic Kingdom are far from dreamy.
Sean Baker, consistent to his cinematic vision, picks the narrative elements he uses as carefully as the ones he chooses to leave out, maintaining an enviable inner rhythm throughout the film. Shot in 35 mm film, colored in the magical shades of the East Coast sunset and with Willem Dafoe in a great acting shape, "Florida Project" is a fresh and extremely promising example of social realism cinema that makes you think without failing to entertain.
Director: Sean Baker
Screenwriters: Sean Baker, Chris Bergoch
DoP: Alexis Zabe
Editor: Sean Baker
Principal Cast: Willem Dafoe, Brooklynn Prince, Bria Vinaite, Valeria Cotto, Christopher Rivera, Mela Murder
USA | 2017 | Color | DCP | 115' | English