The Workshop / L' Atelier
26/9/2017, 19:30, Ideal
An established author takes on a summer workshop tutoring unemployed youth of a beach-side town and comes against a confrontational young man with possible right-wing tendencies who also happens to be her best student. With the help of a script written by Robin Campillo, the director of "The Class", winner of the Palme d' Or, combines a psychological thriller with a small scale model of the political and social tensions which unite and divide modern-day France.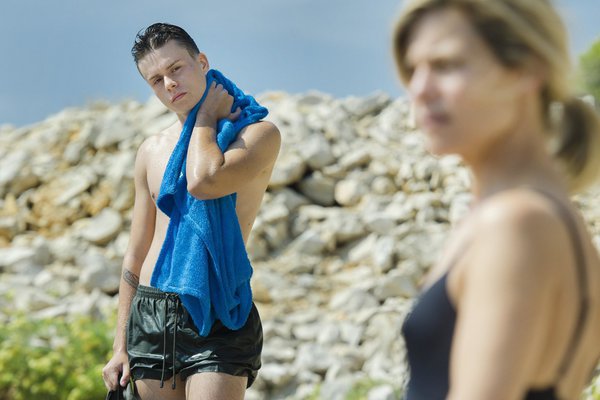 An acclaimed writer starts a summer workshop for the unemployed of seaside area. Their final goal is to write a crime novel. Among her students there is a lonely talented young man who keeps disputing with the rest of the students due to his confrontational character. The teacher suspects that Antoin has far-right tendencies. This will take their relationship to disconcerting paths.
Collaborating again with his regular screenwriter, Robin Campillo, the director of the Palme d' Or winner, The Class, touches upon in thispsychological thriller some of the most crucial social tensions that unite and divide today's France. Cantet employs words and ideas and gives us a perceptive film, absolutely relevant with the reality around him.
Director: Laurent Cantet
Screenwriters: Robin Campillo, Laurent Cantet
DoP: Pierre Milon
Music: Bedis Tir
Editor: Mathilde Muyard
Principal Cast: Marina Fois, Matthieu Lucci, Florian Beaujean, Warda Rammach, Issam Talbi, Mamadou Doumbia
France | 2017 | Color | DCP | 113' | French