Thelma
28/9/2017, 22:30, Ideal
Thelma leaves her religious home to study in Oslo and falls in love with a fellow female student while at the same time trying to master her frightening supernatural powers. De Palma' s "Carrie" meets Dreyer' s "Day of Wrath" in the most daring film by one of the most interesting European directors responsible for the award winning "Oslo, August 31st " and "Reprise".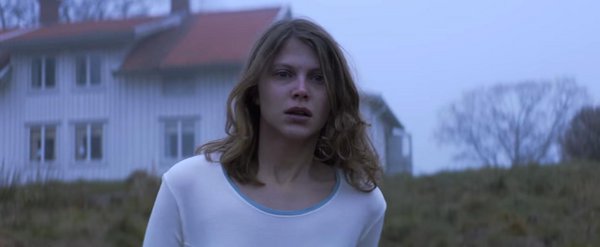 Thelma leaves provincial town she lives in and her strict family to study in Oslo, where she finds love in the face of a girl, a fellow student. But the enthusiasm and excitement she experiences for the first time are overshadowed by her struggle with her supernatural powers.
Returning to familiar grounds, after his first English-speaking venture ("Louder than Bombs"), Norwegian director Joachim Trier gives us the most daring of his films that have already attracted worldwide interest. His multi-awarded films include "Oslo, 31 August" and "Reprise". In "Thelma", De Palma's "Carrie" meets Dreyer's "Day of Wrath" and logic struggles with the supernatural in a conflict that leaves the heroes in a vast grey zone of motives and feelings.
Director: Joachim Trier
Screenwriters: Eskil Vogt, Joachim Trier
DoP: Jakob Ihre
Music: Ola Flottum
Editor: Olivier Bugge Coutte
Principal Cast: Eili Harboe, Kaya Wilkins, Ellen Dorrit Petersen, Henrik Rafaelsen
Norway, Sweden, France, Denmark | 2017 | Color | DCP | 116' | Norwegian