Foxtrot
24/9/2017, 19:45, Ideal (P)
25/9/2017, 19:45, Danaos 2

Michael and Daphna are devastated when they learn of the death of their soldier son. What they don't know, however, is that they are about to experience a barrage of overturning events whose surrealism can only compare with their son's military experiences. Having won the Golden Lion award at the Venice Film Festival for his first film "Lebanon", Samuel Maoz offers up a brilliant study of the unexpected games life can play on people.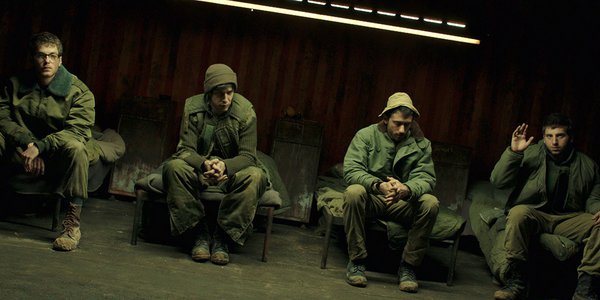 Michael and Dafna's world turns upside down when two army officials show up at their door to announce their son died while doing his service. Michael is fed up with the overzealous mourning relatives and army bureaucrats. He gives into a self-destructive whirlwind of anger and ends up facing an unbelievable barrage of twists that may be even more surreal than his child's military experiences.
A winner of Golden Lion at Venice for his first film, the amazing "Lebanon", Samuel Maoz returns to a familiar subject offering us a bittersweet study on militaristic absurdity and the unexpected games of fate in people's lives.
Director: Samuel Maoz
Screenwriter: Samuel Maoz
DoP: Giora Bejach
Music: Ophir Leibovitch, Amit Poznansky
Editors: Arik Leibovitch, Guy Nemesh
Principal Cast: Lior Ashkenazi, Sarah Adler, Dekel Adin, Yehuda Almagor, Shaul Amir
Israel, Germany, France | 2017 | Color | DCP | 113' | Hebrew, Arabic, German