Chasing Trane: The John Coltrane Documentary
24/9/2017, 20:00, Danaos 1 (P)
25/9/2017, 17:30, Danaos 2
29/9/2017, 17:45, Odeon Opera 2

There's music legends and then there's John Coltrane: a revolutionary saxophonist and jazz composer but also a simple man with weaknesses and inner demons. More than a prized biography, Scheinfeld's documentary acts as a portrait of an artist who through his music and life choices tried to build an invisible stairway to God.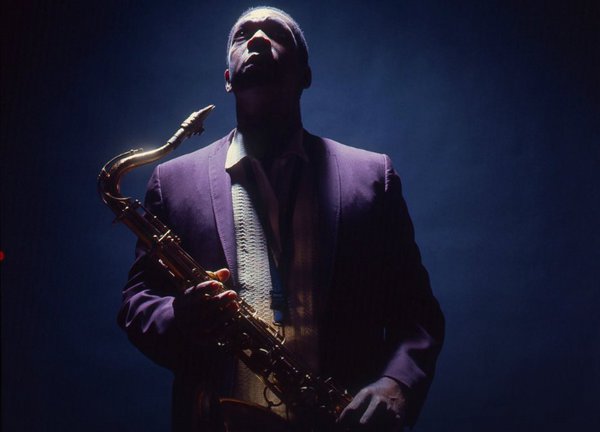 There are music giants and then there is John Coltrane. A revolutionary sax player and composer who managed to overcome the limits of jazz and the sound confines of his time and reach something higher both culturally and spiritually. Coltrane, however, was not only a visionary artist but also a man with weaknesses and personal demons.
Through an extremely informative and dense narrative style, this documentary attempts to bring together these two sides, offering at the same time a concise view of the American culture during the first half of the 20th century and most importantly the portrait of a man who tried through his music to build an invisible ladder that would lead him to God.
Director: John Scheinfeld
Screenwriter: John Scheinfeld
DoP: Stanley Taylor
Music: John Coltrane
Editor: Peter S. Lynch II
Featuring: Denzel Washington, Common, John Densmore, Carlos Santana, Bill Clinton, Lewis Porter
USA | 2017 | Color | DCP | 99' | English