Chavela
22/9/2017, 19:30, Danaos 1 (P)
27/9/2017, 19:00, Odeon Opera 2
29/9/2017, 20:00, Odeon Opera 2

Singer, fighter, symbol. Chavela Vargas defied conventions defining her own artistic status and sexual identity. A muse to Pedro Almodovar, Frida Kahlo's lover, and the voice full of anguish in the songs "Luz de Luna" and "Piensa en Mi", Vargas and her unconventional life finally get the film portrayal they deserve. Berlin International Film Festival Panorama Audience Award.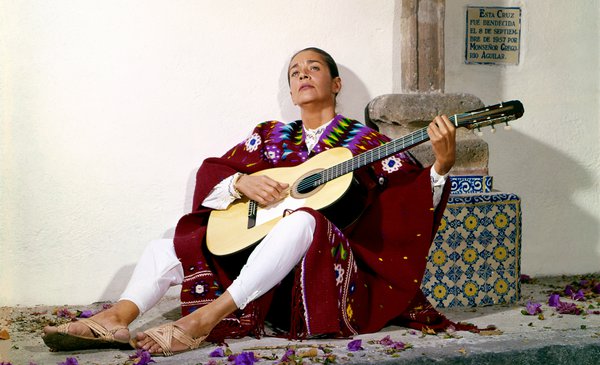 The life of Chavela Vargas, one of the most prominent singers of the 20th century, is illustrated in a film portrait which captures her desire to claim singing in her own "voice". Based on an interview and using her well-known songs as a means of narration, "Chavela" reveals the myths and facts of the life of a woman who dared to speak, sing αnd perform a fascinating role, which was none other than herself.
From traditional rancheras and heartbreaking ballads to live performances and global acclaim thanks to Pedro Almodovar's films, the hopeful, painful, melodic and deeply spiritual journey of Chavela to self-acceptance makes this documentary a deeply touching cinematic "song".
Directors: Catherine Gund, Daresha Kyi
DoP: Catherine Gund, Natalia Cuevas, Paula Gutierrez Orio
Music: Gil Talmi
Editor: Carla Gutierrez
Featuring: Chavela Vargas, Pedro Almodovar, Elena Benarroch, Jose Alfredo Jimenez Jr., Miguel Bose, Liliana Felipe
USA | 2017 | Color | DCP | 93' | Spanish, English