Promised Land
24/9/2017, 19:45, Odeon Opera 1 (P)
25/9/2017, 19:00, Odeon Opera 2
30/9/2017, 21:30, Odeon Opera 2
Everyone knows Elvis, but how many know about the impressive Rolls Royce he bought in '63? The award-winning filmmaker Eugene Jarecki, takes the Rock'n'Roll King's legendary car on a transcendental musical road trip, crossing US states and decades in a gratifying tale about the past and present of America through the rise and fall of the pre-eminent idol.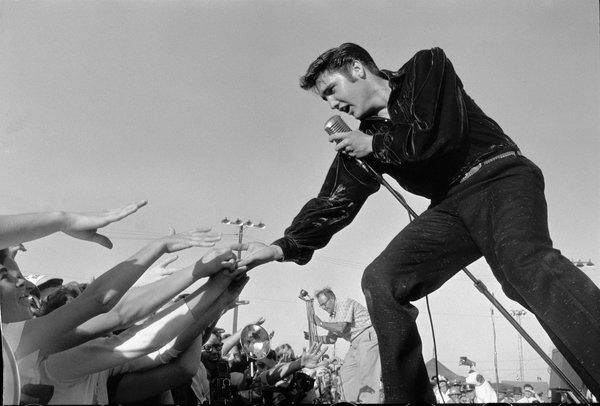 Everyone knows Elvis Presley, the white boy from Mississippi who was discovered in the 50s by insightful Sam Phillips and embodied a dream so hypertrophic that it could be none other than the American Dream. But few know about the Rolls Royce the "King of Rock and Roll" purchased in 1963.
Four decades after Elvis' premature death, multi-awarded documentarist Eugene Jarecki picks up the keys of the legendary car to cross states and decades, trying to find out what the Presley phenomenon meant to America then and now. Hollywood stars, acclaimed musicians, companions and friends of the "King" join Jarecki for this extraordinary road trip that was a sensation in Cannes Film Festival and made "Promised Land" a rare filmic venture of political and cultural introspection.
Director: Eugene Jarecki
Screenwriter: Eugene Jarecki
DoP: Tom Bergmann, Etienne Sauret
Music: Robert Miller, Antony Genn, Martin Slattery
Editors: Simon Barker, Elia Gasull Balada, Alex Bingham, Laura Israel
Featuring: Alec Baldwin, Tony Brown, Ethan Hawke, Ashton Kutcher, Mike Myers, Linda Thompson, James Carville
USA, Germany, France | 2017 | Color | DCP | 117' | English