Score: A Film Music Documentary
21/9/2017, 19:00, Odeon Opera 2 (P)
22/9/2017, 21:45, Odeon Opera 2
28/9/2017, 17:45, Danaos 2

Hans Zimmer, Danny Elfman, John Williams, Ennio Morricone, Alexandre Desplat, Trent Reznor and many more make an appearance on screen to reveal all the magic ingredients that go into making an irresistible soundtrack. The first documentary to be made exclusively about film scores, is a pilgrim's journey through the hall of fame of unforgettable compositions which helped form some of our most legendary film moments.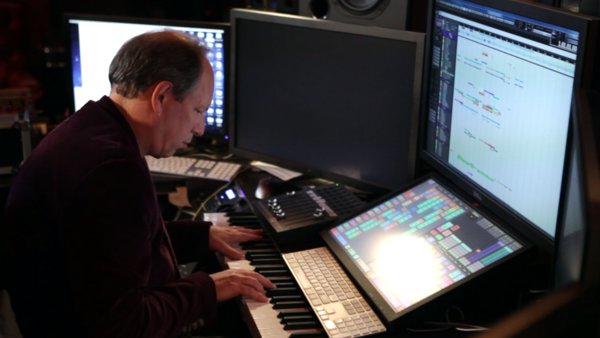 From the jazz in "James Bond" and the orchestra in "The Lord of the Rings" to the strings in "Psycho" and the basses in "Mad Max: Fury Road", cinematic images always assumed unexpected dimensions when combined with the proper music. "Score" assembles the elite of film music composers for a rare "glance" to this extremely significant role.
John Williams' symphonic sound, Trent Reznor's rock, Hans Zimmer's synthesizers, Danny Elfman's playful study of rhythm, along with other well-known names, make up the most interesting cinematic pentagram, featuring some of the most iconic moments in the history of filmmaking. For even if at some point the images fade, the featured music and songs joyfully linger in memory.
Director: Matt Schrader
DoP: Kenny Holmes, Nate Gold
Music: Ryan Taubert
Editors: Kenny Holmes, Matt Schrader
Featuring: Hans Zimmer, Quincy Jones, Trent Reznor, James Cameron, Randy Newman, Rachel Portman, Steve Jablonsky, Brian Tyler, John Powell, Garry Marshall
USA | 2016 | Color | DCP | 93' | English