Nico, 1988
30/9/2017, 22:15, Odeon Opera 1
Forget about the fair Nico, singer of the Velvet Underground and muse to Andy Warhol. By 1987 she had already wrecked her legend, dyed her hair black and given into her addictions, touring in vain. A study of self-destruction, in an impressively authentic biography about the end of idols, starring Trine Dyrholm the award-winning actress from "The Celebration".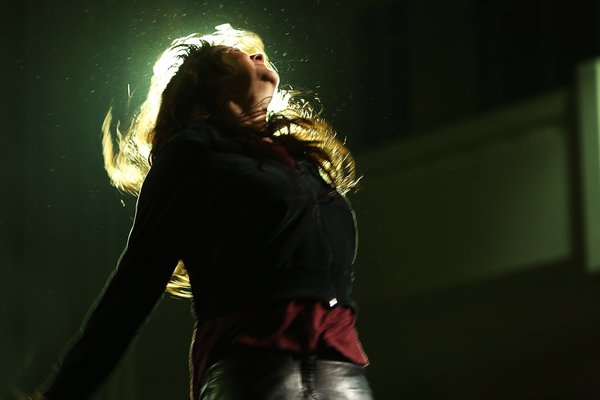 Respecting the uncompromising spirit of Christa Paffgen (as Nico, the one-time muse of Andy Warhol and singer of the Velvet Underground demanded that she would be called), Susana Nicchiarelli avoids sentimentalism and directs an unusual musical biography. The Italian director makes use of electric covers and original songs to emphasize the music and the passionate performances by exquisite Trine Dyrholm and to present the mentality of a damaged icon.
The 80s aesthetics and the screenplay variations constantly renew the narrative interest. Narrating with great consistency the story of a woman who tried to shake off whatever linked her to her legendary past, "Nico, 1988" becomes the myth of an entire generation that was feeding on self-destruction.
Director: Susanna Nicchiarelli
Screenwriter: Susanna Nicchiarelli
DoP: Crystel Fournier
Music: Gatto Ciliegia contro il Grande Freddo
Editor: Stefano Cravero
Principal Cast: Trine Dyrholm, John Gordon Sinclair, Anamaria Marinca, Sandor Funtek, Thomas Trabacchi, Karina Fernandez
Italy, Belgium | 2017 | Color | DCP | 93' | English, German, Italian, Czech