Whitney: Can I Be Me
29/9/2017, 19:30, Odeon Opera 1
Five years after the shocking death of this pop diva, the provocative documentary maker Nick Broomfield sheds light on the hidden aspects of a turbulent life and career. What is revealed behind the diva facade is a soul tormented by drug abuse and low self-esteem. Because deep down, the staccato sounds of "I Will Always Love You" and the careless and inviting "I Wanna Dance With Somebody" were a front for a girl who, just for a moment, wanted to be herself.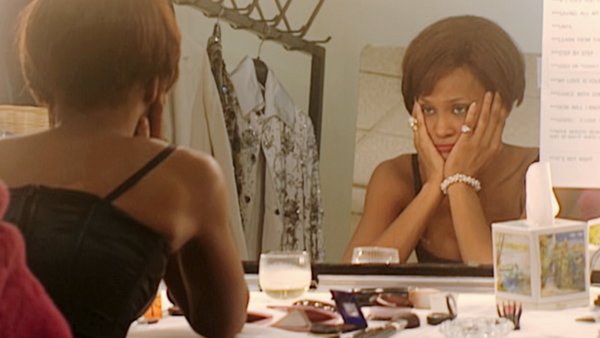 Based on footage from Whitney Houston's final great tour, "Can I Be Me" is the backwards unraveling of the story of a great career and a notoriously turbulent life. The film starts when Houston reaches the most triumphant high note in "I Will Always Love You". What follows is the relentless downfall and the respectful but revealing portrait of a woman that was convinced she didn't deserve happiness.
Experienced documentarist Nick Broomfield makes his case in the first ten minutes of the film and goes on to tell the story of a predetermined end that was brought upon by the systematic alteration of Houston's personality to such a tragic extent that the pop princess's desperate cry for help ("Can I Be Me?") sounded as a sample in the music world, even to the ears of her closest collaborators.
Directors: Nick Broomfield, Rudi Dolezal
Screenwriter: Nick Broomfield
DoP: Sam Mitchell
Music: Nick Laird-Clowes
Editor: Marc Hoeferlin
Featuring: Whitney Houston, Bobbi Kristina Brown, Bobby Brown, Johnny Carson, Serge Gainsbourg, David Roberts, Oprah Winfrey
UK, USA | 2017 | Color | DCP | 105' | English, French