My Friend Larry Gus
1/10/2015,13:00,ODEON Οπερα 1 (Δημοσιογραφική Προβολή) 1/10/2015,20:00,Δαναός 1
An international career in reverse. In 2010 Larry Gus dropped out of college and crept back into his childhood bedroom to record an album for legendary label DFA Records. Shot over four years in Athens, New York, Veria and Milan, it chronicles the story of a brilliant musician during an exciting time.
Filmmakers in attendance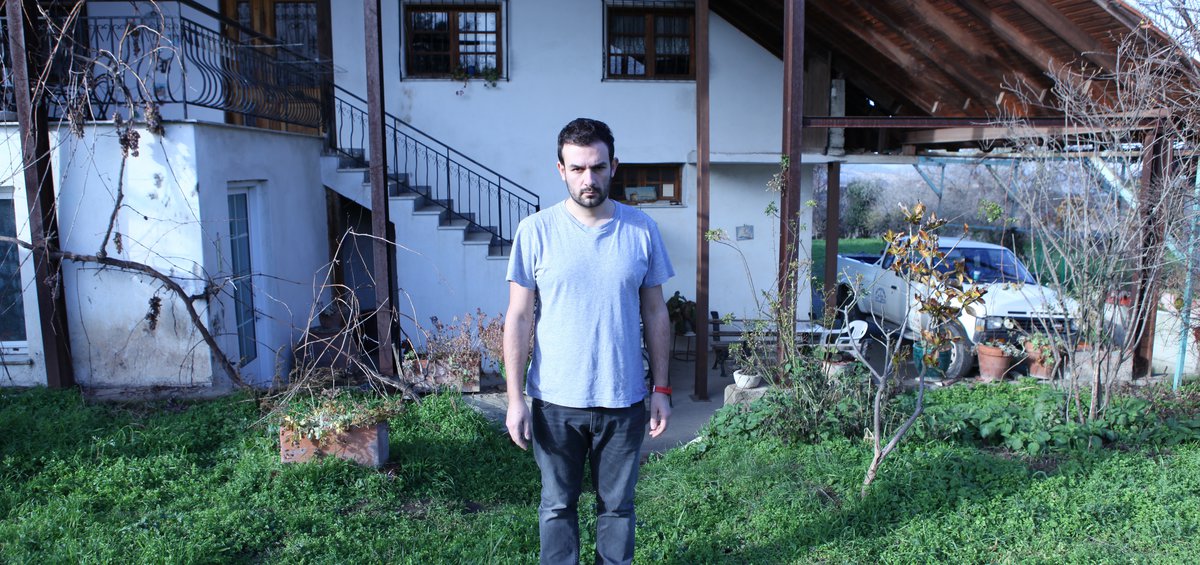 In May 2010, a 26-year-old engineering student and aspiring musician Panagiotis Melidis, working under the Larry Gus moniker, is facing a serious dilemma: should he continue his studies or dedicate himself entirely (and professionally) to music? Eventually, he drops out of his post-graduate studies in Barcelona and creeps back into his childhood bedroom in Veria to record an album. His friend, Vasilis Katsoupis, grabs a camera and starts filming the ups and downs of his daily struggles. Will Larry Gus manage to become what he's always wanted or will he succumb to his bank clerk fate? Within the four years this documentary took to make, from Athens to New York to Milan and back again, a lot changed. And, strangely enough, a lot remained the same.
Filmmakers in attendance

My friend Larry Gus - teaser from NyxtesPremieras
Σκηνοθεσία / Director
Vasilis Katsoupis
Φωτογραφία / DoP
Vasilis Katsoupis
Μουσική / Music
Larry Gus / Panagiotis Melidis
Μοντάζ / Editor
Gregory Rentis
Παραγωγή / Producers
Vasilis Katsoupis, Giorgos Karnavas
Εμφανίζονται / Featuring
Larry Gus / Panagiotis Melidis
Stratos Tsipourlianos, Manolis Tsipourlianos
Kostantia Manthou
Ελλάδα/ Greece
2015
Εγχρωμο / Color
DCP
72'
Ελληνικά / Greek