My Secret World: The Story of Sarah Records
25/9/2015,13:00,ODEON Οπερα 1 (Δημοσιογραφική Προβολή) 26/9/2015,22:30,ODEON Οπερα 1 2/10/2015,20:30,ODEON Οπερα 2
NME declared Sarah Records to be the second greatest indie label of all time, a legacy measured in countless fans, beautiful songs and a passionately romantic catalogue. The musical style, the 7-inch releases and the main faces of the label are resurrected in a film that will inevitably put a smile on your face.
Filmmaker in attendance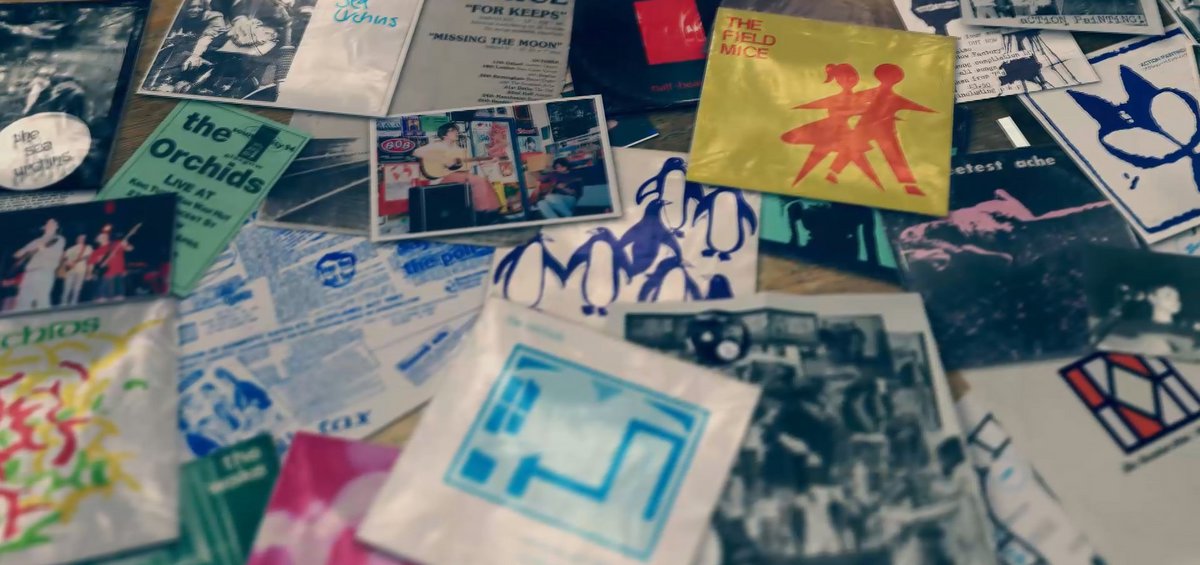 It championed irresistible pop groups, produced some of the most fiercely romantic soundtracks of all time and became a shining example of morality, simplicity and dedication in the music industry. We're talking about the accomplishments of none other than Sarah Records, the most indie of the indie British labels, established in 1987 by a young student couple that continued to make waves in the pop scene until 1995. Lucy Dawkins' beautiful documentary chronicles the adventurous trajectory of the label, shot after four years of pre-production with the help of all the remaining members of the bands the company had signed. You'll get the chance to watch rare interview footage, while co-founders Clare Wadd and Matt Haynes share little-known stories – sometimes funny, sometimes melancholy – that contributed to the label's legacy. A tribute to the power of music and a moving love letter to one of the most affectionate chapters in pop mythology.
Filmmaker in attendance

My Secret World: The Story of Sarah Records / Ο... from NyxtesPremieras
Σκηνοθεσία / Director
Lucy Dawkins
Σενάριο / Screenwriter
Lucy Dawkins
Φωτογραφία / DoP
Lucy Dawkins
Μουσική / Music
Sarah Records
Μοντάζ / Editor
Lucy Dawkins
Εμφανίζονται/ Featuring:
Clare Wadd, Matt Haynes
Alexis Petridis, Rob Sekula
Amelia Fletcher, Andy Hitchcock
Ην. Βασίλειο / United Kingdom
2014
Εγχρωμο / Color
H264 MP4
100'
Αγγλικά / English