23rd Athens International Film Festival: Highlights of Thursday 21st September
A courageous documentary, a bittersweet drama full of humanity, the soundtracks of our lives, one of the best movies of the last 15 years by Claire Denis, the story of Sound, teen idols, Browning's "Freaks", SXSW's best movie and a wild intermingling of genres at the first day of the 23rd Opening Nights!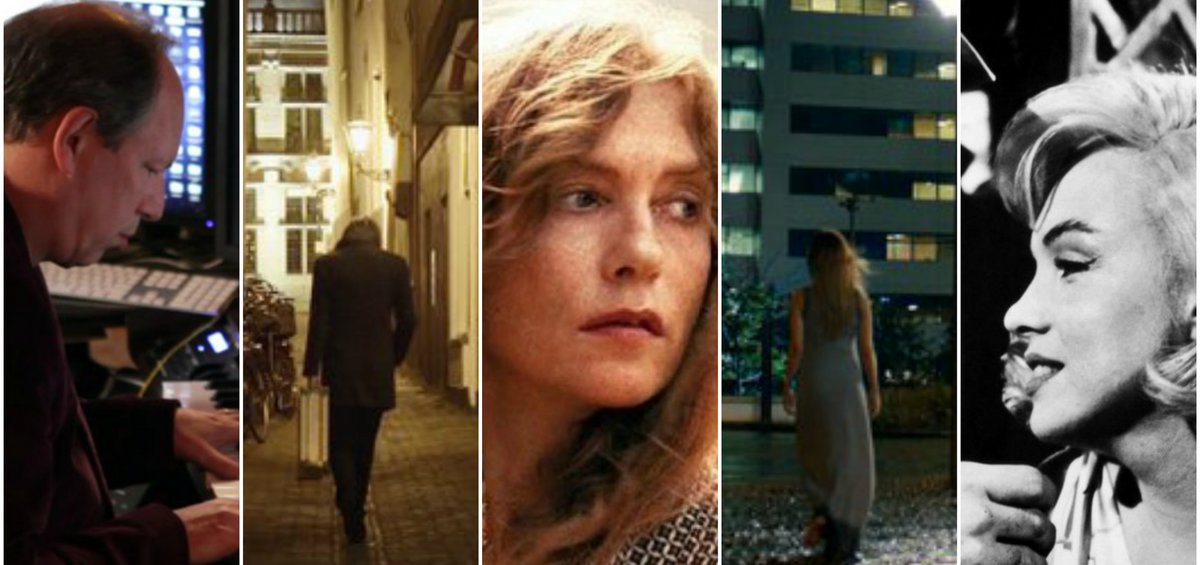 City of Ghosts
21/9/2017, 18:00, Odeon Opera 1
Wanted by ISIS and with the lives of their relatives in mortal danger, a group of Syrian journalists rebel against the Islamic State by releasing evidence of the abhorrent practices of the jihadists, through the use of social media. This award-winning documentary by Matthew Heineman unravels in the manner of a spy thriller and is already considered a favourite to win the next Academy Award for Best Documentary Feature.
Score: A Film Music Documentary
21/9/2017, 19:00, Odeon Opera 2 (P)
Hans Zimmer, Danny Elfman, John Williams, Ennio Morricone, Alexandre Desplat, Trent Reznor and many more make an appearance on screen to reveal all the magic ingredients that go into making an irresistible soundtrack. The first documentary to be made exclusively about film scores, is a pilgrim's journey through the hall of fame of unforgettable compositions which helped form some of our most legendary film moments.
Freaks
21/9/2017, 19:30, Οnassis Cultural Centre
The horror genre has never been defined by such strong visuals as the deformity of real-life "freaks" followed by the monstrous behaviour of those who torment them. The original subject of the film was responsible for ruining Browning's career, who dared to present something the world wasn't ready to see in 1933. "Freaks", however, is generally considered to be one of the best films in the history of cinema. Free Entry
My Happy Family
21/9/2017, 19:45, Danaos 1
Following her 52nd birthday, a woman decides to leave her husband, children and in-laws behind in an attempt to start her life afresh. In the process of doing so, however, she discovers that it is hard to break the ties of the family bond. Logic and sentiment, old and new work together in this disarmingly honest and bittersweet drama full of humanity and much needed laughter.
Walking in the Opposite Direction
21/9/2017, 20:00, Odeon Opera 1 (P)
He gave the post punk generation one of the most timeless songs with "I can't Escape Myself", while at the same time having to confront his most violent inner demons. This is the story of The Sound and their gifted leader Adrian Borland; yet another name on the long list of cursed rock'n'roll idols. Director in attendance
The Misfits
21/9/2017, 20:00, Ideal
The lonely path of a recently divorced woman searching for love and acceptance crosses with that of a group of misfit cowboys. A melancholic requiem about the beautiful losers of this world starring Clark Gable, Marilyn Monroe and Montgomery Clift in their final on-screen presence.
Tokyo Idols
21/9/2017, 21:00, Odeon Opera 2
The latest rage in Japan sees teenage girls impersonating pop stars on stage, while men of different ages sing and dance along to the pop melodies effortlessly; their adoration launches the girls' careers and turns them into teen idols. This eccentric documentary, set in the heart of downtown Tokyo, chronicles the obsession of an entire culture with teen female sexuality and how it becomes acceptable in what is otherwise a conservative society.
White Material
21/9/2017, 22:15, Danaos 1
In an unspecified part of Africa plagued by civil unrest, a proud European woman attempts to protect her house and land defying the fast-approaching frontline of a bloody conflict. The film boasts the ever-impressive Isabelle Huppert in the starring role while Claire Denis' direction is riveting in this film which the New York Times recently included in a list of best films of the 21st century.
Most Beautiful Island
21/9/2017, 22:30, Ideal
While trying to survive in the inhospitable environment of New York, Luciana agrees to attend a cocktail party for a generous fee. What she doesn't know yet is that she will soon take part in a twisted game or life and death. Asensio is the director, scriptwriter and protagonist of this savage walk on the dark side; she combines dreams with the nightmares of the unrelenting metropolis in a debut which skilfully messes with the audience's expectations while deftly paying tribute to Polanski. SXSW Grand Jury Award.
Good Manners / As Boas Maneiras
21/9/2017, 22:30, Odeon Opera 1
A lonely nurse from the Sao Paulo slum is hired by the mysterious and wealthy Anna to become a nanny to her unborn child. What follows, and is hard to summarize, is a wild intermingling of genres starting with social realism moving through lesbian romance, horror, gothic fairytale, musical and ending in lycanthropy. Locarno International Film Festival Special Jury Prize.
Publication date: 2017-09-21 18:23:39