23rd Athens International Film Festival: Midnight chills in the "After Hours" section
The 100th film of the legendary Takashi Miike, a dangerous double date, a gothic musical fairytale with werewolves and the must-see return of Pennywise. Those are the films of the "After Hours" section.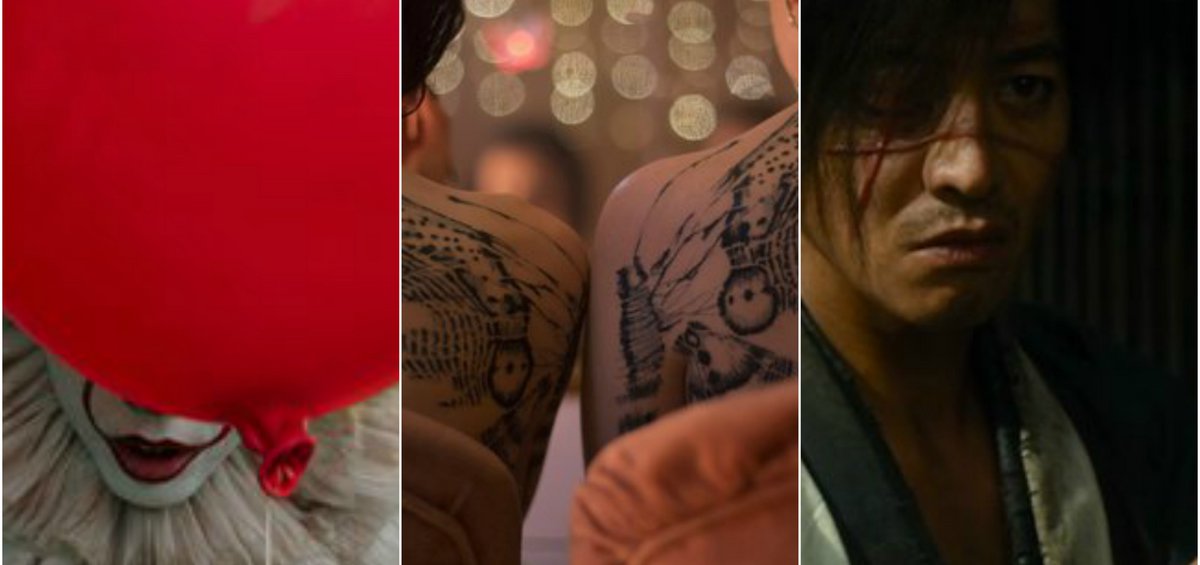 Blade of the Immortal
The 100th film of the legendary Takashi Miike has as many battles as all of his previous 99 films combined. A cursed, immortal samurai meets a girl whose parents were slaughtered by a gang of swordsmen. In order to save his soul, he vows to help her get revenge. This after hours film, based on a popular manga comic, is this year's gift from the Cannes Film Festival.
23/9/2017, 23:30, Odeon Opera 1
Bushwick
New York is in flames following Texas' decision to secede from the Union and their subsequent invasion of the metropolis. A 20-year old girl and a veteran commando fight to survive by any means necessary. A barrage of riveting long shots and fierce real-time action scenes make for the bloodiest post-apocalyptic cinematic hell of the year.
22/9/2017, 23:45, Odeon Opera 1
25/9/2017, 21:30, Odeon Opera 2
Double Date
Jim would really love to lose his virginity before he turns thirty. But the only thing he'll be hoping for on the double date his buddy has arranged with Kitty and Lulu, is not to die. Doses of black humour bound to cause an uproar, occultism and sharp knives in one of the most entertaining anti-romantic films ever. "Superbad" meets its slasher sibling accompanied by the music of Goat.
24/9/2017, 22:30, Odeon Opera 1
Good Manners
A lonely nurse from the Sao Paulo slum is hired by the mysterious and wealthy Anna to become a nanny to her unborn child. What follows, and is hard to summarize, is a wild intermingling of genres starting with social realism moving through lesbian romance, horror, gothic fairytale, musical and ending in lycanthropy. Locarno International Film Festival Special Jury Prize.
21/9/2017, 22:30, Odeon Opera 1
It
A few months after their friend's disappearance, a group of kids come together against an age-old monster who haunts the dreams of young and old in the form of a terrifying clown. One of Stephen King's best novels comes to life on the big screen, making it the most anticipated horror film of the year.
22/9/2017, 22:00, Danaos 1
Lake Bodom
Two boys and two girls set up camp for the night at Bodom's cursed lake, where fifty years earlier one of the most appalling crimes, and one that remained unsolved, took place. This night, history repeats itself. "Lake Bodom" redefines some of the core elements of horror in a satiating and incessantly agonizing bloodbath.
30/9/2017, 00:00, Danaos 1
Mayhem
The executives of a top law firm transform into sadistic beasts thirsty for blood and sperm because of a virus which releases their innermost violent urges. A B-movie splatter with elements of a zombie pandemic, satirising capitalism in a film where white collar employees swap their ties for knives. Glenn from "The Walking Dead" has the starring role.
29/9/2017, 00:00, Ideal
The Endless
Two brothers return to the strange cult they ran away from ten years before when they were convinced that its members were going to commit group suicide. The secrets of their old "family", however, prove to be much more nightmarish than they had imagined. The absurdity of cults meets science fiction in a captivating mystery full of mind tricks up to the very end.
26/9/2017, 22:45, Odeon Opera 1
The Villainess
Sook-hee is a killing machine who after ten years of action as a secret agent has the opportunity to change her life. But two men will make the deadly mistake of drawing her back into her dark past. Crazed action, unbelievable stunts and gallons of blood in a show of unparalleled craftsmanship – watching this on the big screen is a must!
29/9/2017, 23:00, Danaos 1