24th AIFF Highlights of 28.9 | Day 9
Check the daily schedule and book your tickets online via viva.gr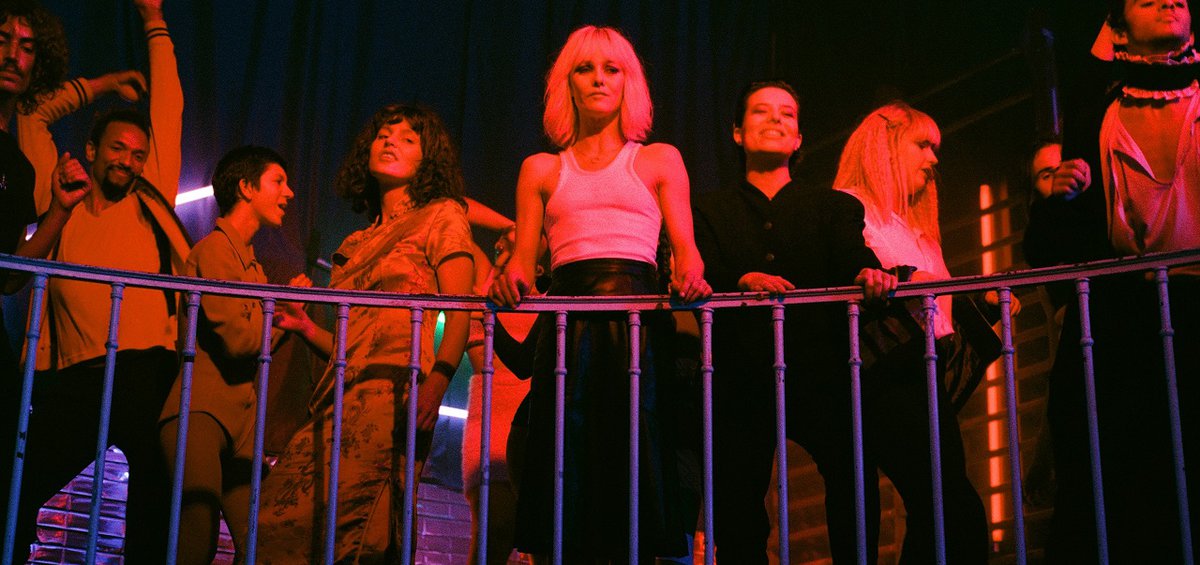 Premieres of the greek films «Third Kind» by Giorgos Zois and «Chinatown - The Three Shelters», by Aliki Danezi- Knutsen, the great comeback of Nicolas Cage in the cult gem «Mandy», Vanessa Paradis in the new film by Yann Gonzalez, the special jury award of Sundance festival, the heavily talked about «Bisbee '17» and the Audience Award in Rotterdam IFF are among the highlights of Day 9 of the 24th AIFF.
Bisbee '17
Director: Robert Greene
28/9/18, 18:00, Ideal
Bisbee would be your average Arizona town if its past wasn't connected to the murder of 1200 immigrant miners by locals. One hundred years later the director of "Kate Plays Christine" revisits this abhorrent crime by getting present-day locals to reconstruct the incident thus uncovering, in a chillingly current manner, the dark soul of America. A worthy descendent of "Act of Killing".
Melan*Cholia
Director: Ariadne Koutsaftis
28/9/18, 19:00, Danaos 2
Patients of varying ages talk of their battle with depression while Mental Health professionals demonstrate, through their day-to-day experiences, the catalytic effect the financial crisis has had on aggravating mental health illnesses. Followed by a discussion with Vassilis Fotopoulos, Psychiatrist and Director of the Dromokaitio psychiatric hospital and Eirini Mitsaki, nurse at the Mental Health Centre of Korydallos.
Best Greek Shorts and Newcomers Awards Ceremony
Invitation only. The ceremony will be followed by the screening of the film «Third Kind»
Third Kind
Director: Yorgos Zois
Earth has been abandoned for a long time and humanity has found refuge in outer space. Three archaeologists return to Earth to investigate the origin of a mysterious five tone signal. Sci-fi meets documentary in this cinephile allegory that enchanted the Critic's Week in Cannes.
The Reports on Sarah and Saleem
Director: Muayad Alayan
28/9/18, 20:30, Ideal
The illicit affair between an Israeli woman and a Palestinian man, both of whom are married, results in a series of dangerous and uncontrollable events when the pair are targeted by the secret service. A suspenseful political thriller, a forbidden love story, a powerful drama; this is the story of two people trapped in a world where their love is fated to end before it has properly begun. Winner of the Audience and Special Mention awards at the Rotterdam International Film Festival.
Dead Pigs
Director: Cathy Yan
28/9/18, 20:30, Odeon Opera 1
Five people meet in a rapidly changing Shanghai which is dealing with an inexplicable epidemic resulting in thousands of dead pigs floating down the river. A symbolic clash between modern and traditional, a film which unexpectedly changes genres in its successful attempt to be this year's unconventional epic. Winner of the Special Jury Prize at this year's Sundance Film Festival.
Chinatown - The Three Shelters
Director: Aliki Danezi- Knutsen
28/9/18, 21:30, Danaos 1
At 18 Cleo learns that her father was murdered by the Chinese mafia and swears to avenge his death. A dark tale set in the heart of Athens starring Katerina Misichroni, Themis Bazaka and Yannis Stankoglou in the first martial arts film ever to have been made in Greece. In attendance of the cast & crew
Mandy
Director: Panos Cosmatos
28/9/2018, 23:15, Ideal
Red and Mandy live happily in a remote house in the woods when they are attacked by a vicious gang of otherworldly bikers. A horror film boasting a psychotropic layer, a revenge film leading to a bloody violent crescendo, a work of fiction and heavy metal carnage, "Mandy" is this year's after hours delight taken to the limits by Nicholas Cage's delirious performance with which the planet's most misunderstood actor takes his triumphant and hilarious revenge on the world.
Knife + Heart
Director: Yann Gonzalez
28/9/2018, 23:30, Danaos 1
In the late '70s a famous gay porn producer is suffering from heartbreak while a serial killer goes round decimating the lead actors of her films. With Vanessa Paradis taking on the most unexpected role of her career, Yann Gonzalez offers up a playfully sexy homage to the films of Argento, De Palma and Anger combining the slasher genre with eroticism and the music of M83.
Publication date: 2018-09-28 12:10:08