26th Athens International Film Festival: The Awards of the International Competition
"This Is Not a Burial, It's a Resurrection" by Lemohang Jeremiah Mosese won the Golden Athena for Best Film.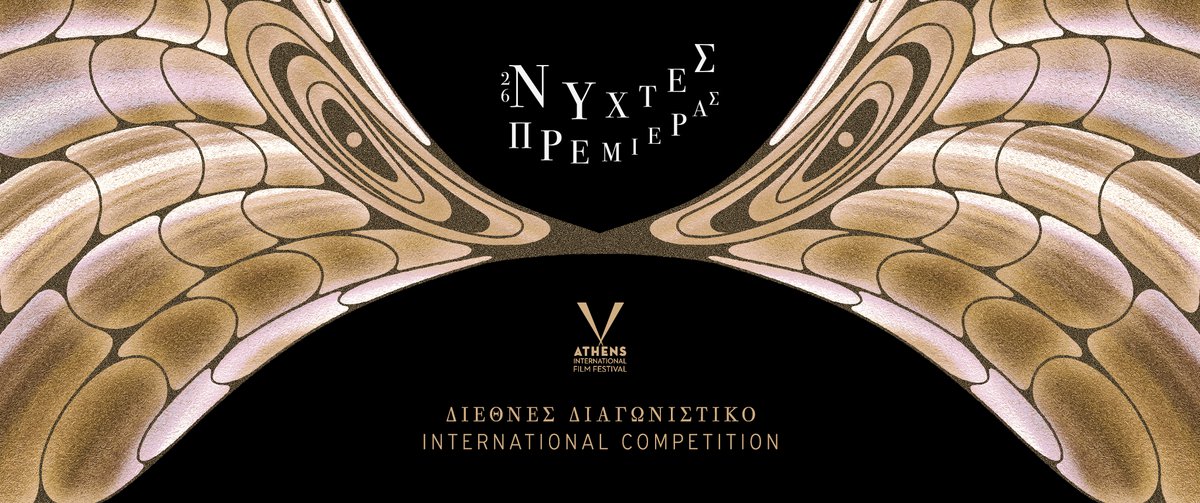 The Jury of the International Competition Section of the 26th Athens International Film Festival was comprised of:
MICHEL DIMOPOULOS, Film Critic and Event Organiser (President)
PAMELA HUTCHINSON, Film Critic and Film Historian
OLIA VERRIOPOULOU, Film Curator
ANASTASIA LUKOVNIKOVA, Filmmaker and Film Researcher
CHRISTOS STERGIOGLOU, Actor
Golden Athena Award
"This Is Not a Burial, It's a Resurrection" by Lemohang Jeremiah Mosese
In the Jury's words:
"The best film award goes to a remarkable first feature that manages to reveal the invisible and the ineffable, with a poetically political force. Α hybrid form, floating between myths and legends, oneirism and ethnography, exploring the dualities of spiritual tradition vs progress, modernity vs nature, rural community vs exodus, life and death. A universally human film rooted in a rarely filmed territory, with an unforgettable final performance from the actress Mary Twala".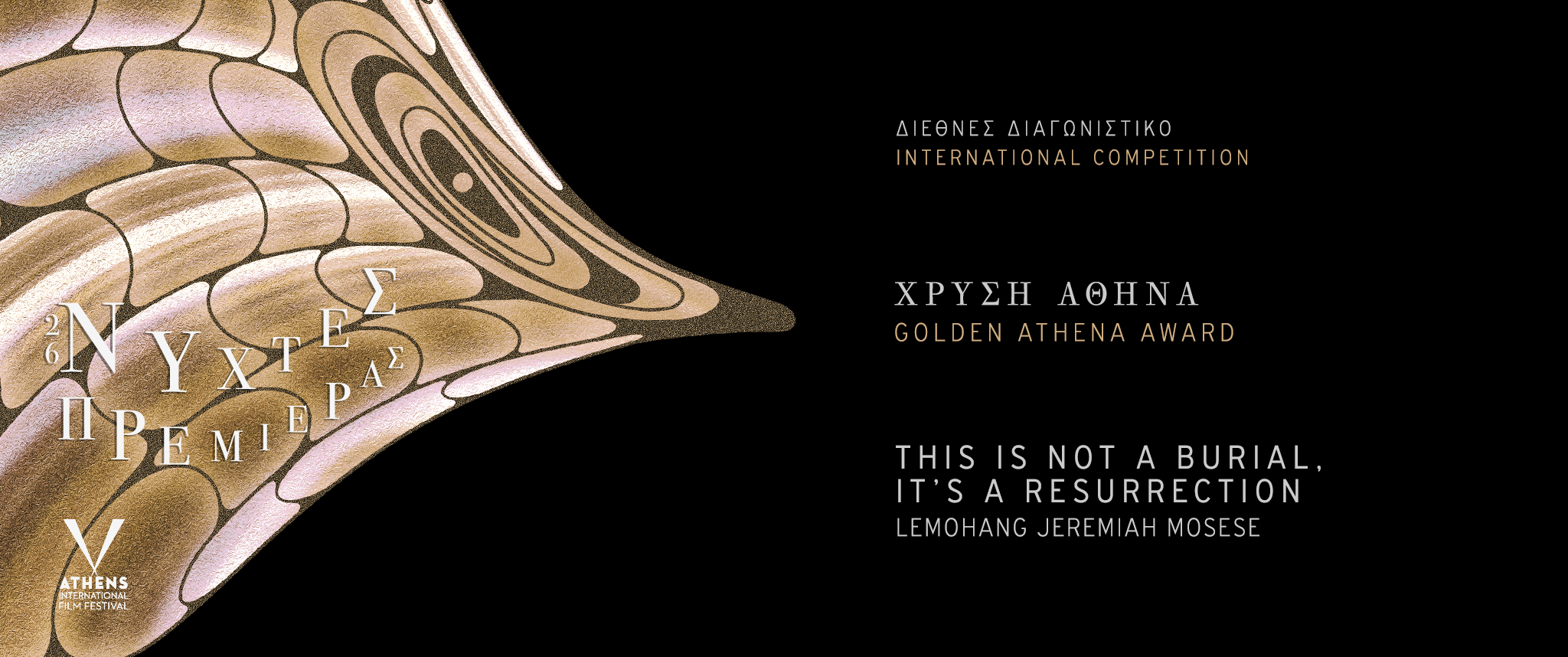 City οf Athens Best Director Award
"Gagarine" by Fanny Liatard and Jérémy Trouilh
In the Jury's words:
"This bold debut from French creative duo Fanny Liatard and Jérémy Trouilh brings back the cinema of attractions and really makes a visit to the movie theater worthwhile. Combining extensive field and archive research with strong performances from its young cast and imaginative visual play, the directors bring together social realism and science-fiction. In this film, a building becomes a spaceship that takes the displaced characters on a journey of finding a new home".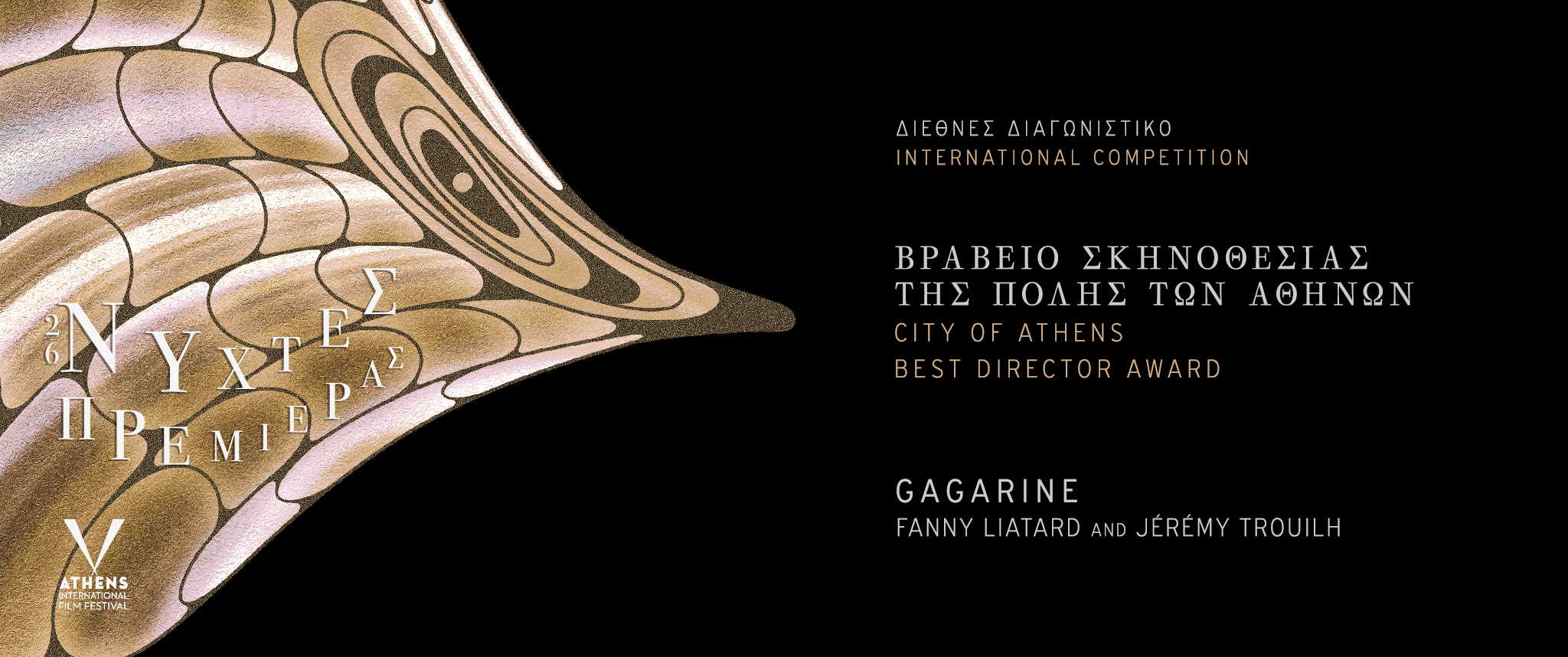 Best Screenplay Award
"Josep" by Jean-Louis Milesi
In the Jury's words:
"This is a remarkable use of animation to tell a story about the recent past that is unflinchingly honest and refreshingly complex. The narration of the film reflects both an inter-generational dynamic and a thought-provoking approach to history that allows moral certainties and identities to shift. It's a humane film about inhumanity".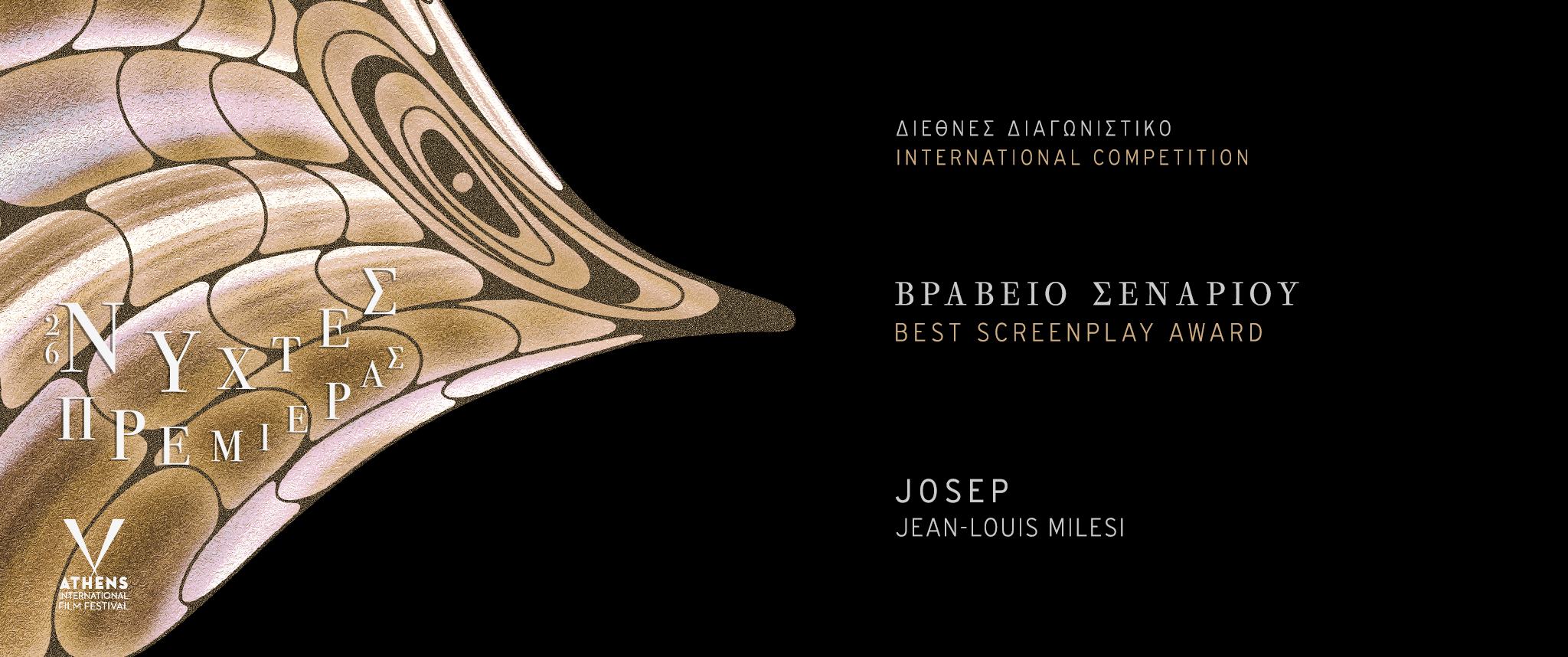 Special Mention
"Wisdom Tooth" by Ming Liang
In the Jury's words:
"In this film Ming Liang combines a thriller and a social melodrama with artistic flair. In a China before 2000, and avoiding all cliches, the two protagonists are playing a game that falls between dreams and reality".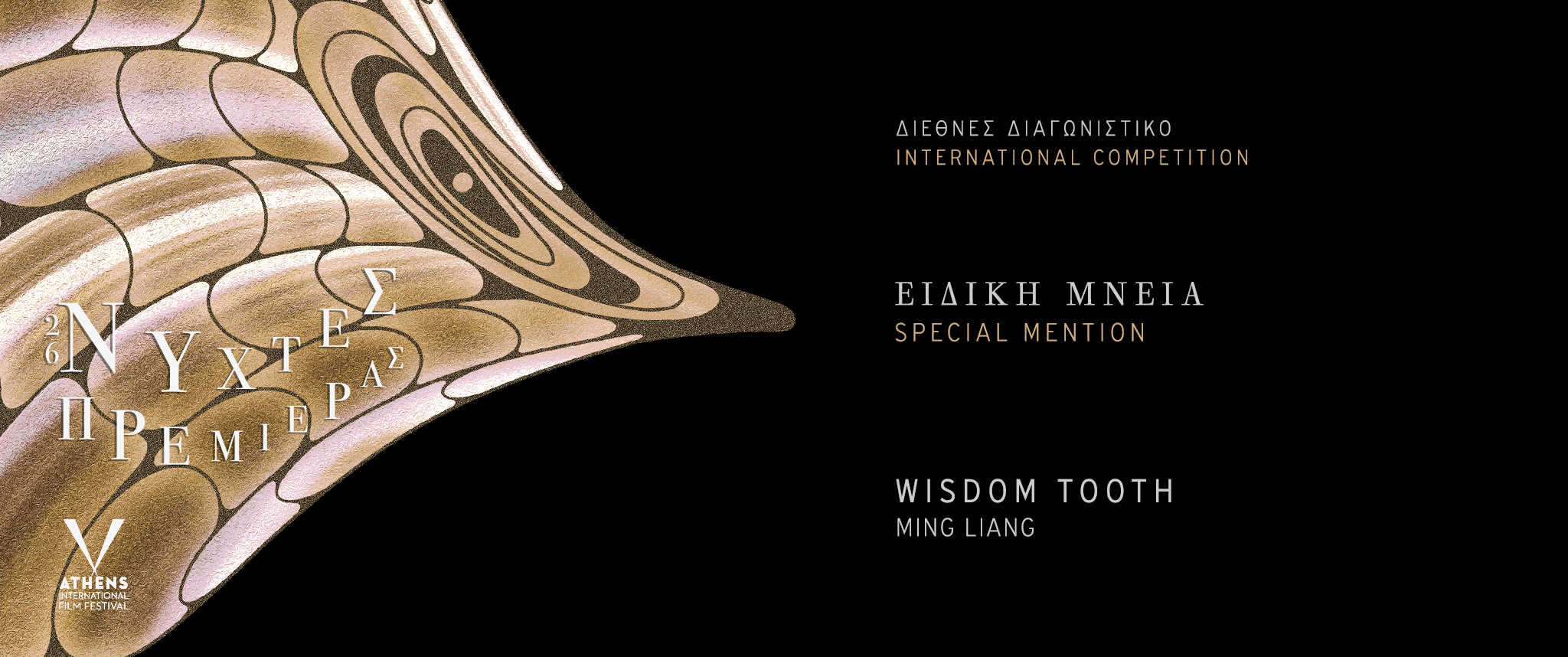 Fischer Audience Award
"Josep" by Aurel
In the words of Thanasis Spyridonis, Marketing Director of the Athenian Brewery:
"This year undoubtedly poses a challenge to all of us, in all sectors. Art, however, inspiration and creation, thankfully always find a medium of expression. And so this brings us to today, to celebrate along with FISCHER, one of the most important forms of art, film. The 26th Athens International Film Festival, is a great cinematic celebration of the city and one of the few festivals to take place both in physical venues and online, for thousands of its viewers and friends. The Fischer Audience Award couldn't be absent from this year's event either. An event for which the entire Festival team deserves to be congratulated, for successfully adjusting to the ever-changing circumstances.
We are proud that Fischer is the most cinephile beer, and that for yet another year it has participated and accompanied this great celebration of the 7th art, helping audiences vote for the films they loved. Congratulations to the filmmakers and casts! We proudly stand beside you!".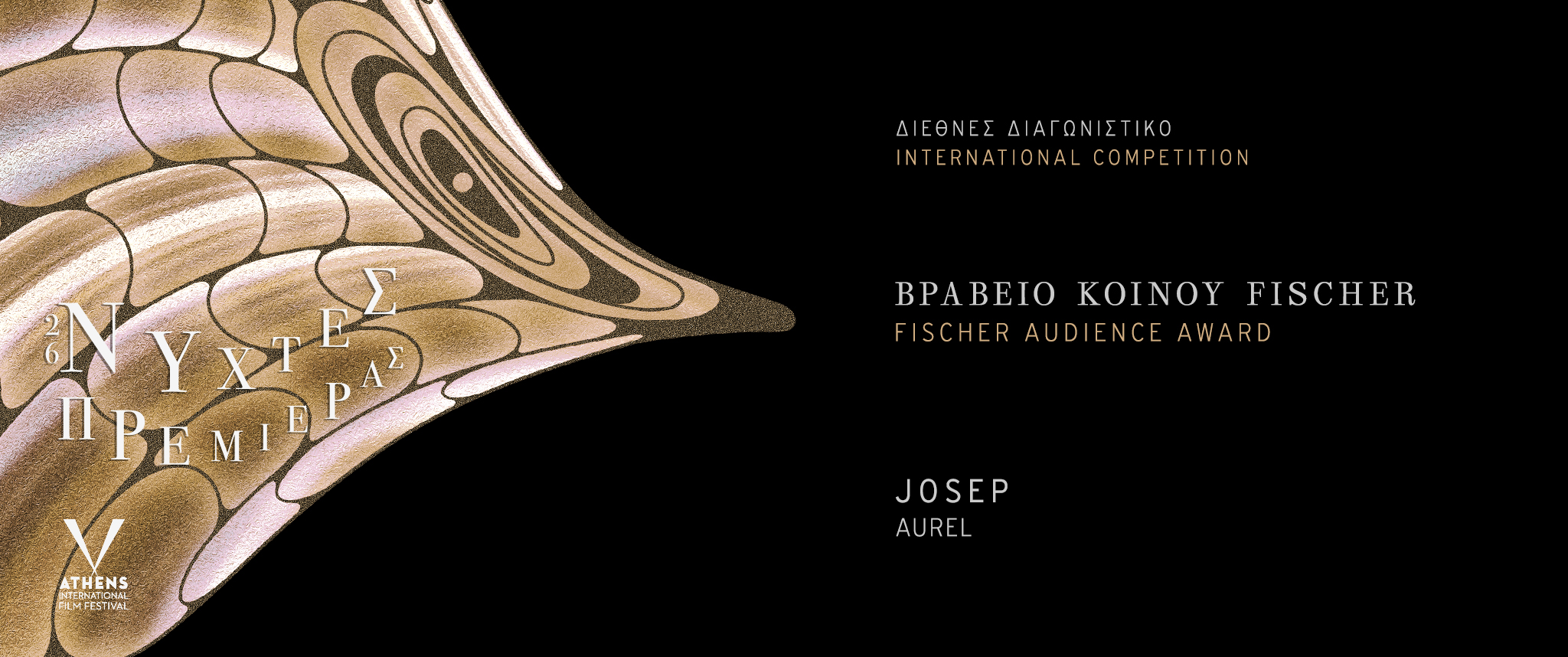 Europa Film Festivals Award
"This Is Not a Burial, It's a Resurrection" by Lemohang Jeremiah Mosese
The 26th Athens International Film Festival inaugurated the EUROPA FILM FESTIVALS Award of the ambitious network of European Film Festivals which it co-founded along with 11 other members with the aim of collaborating and exchanging good practices between these established events in Europe.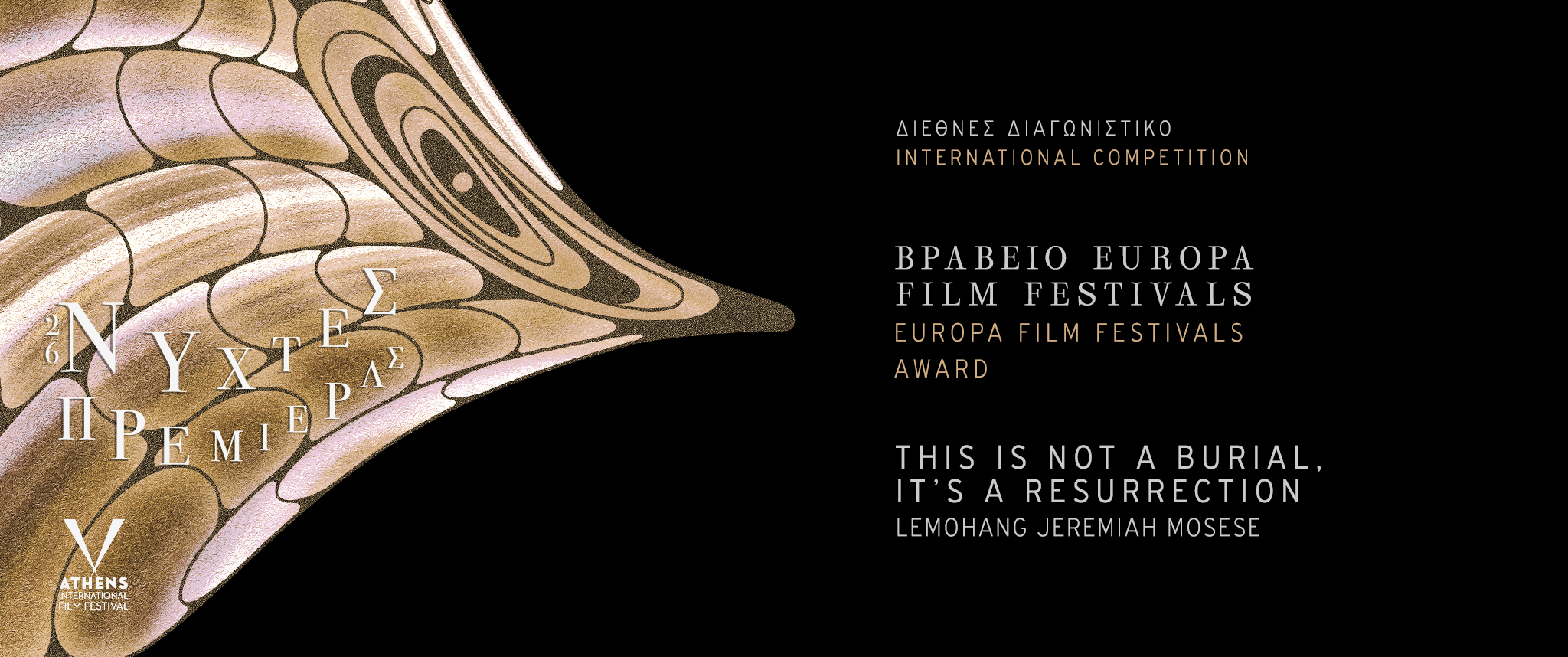 The Golden Athena Award statuettes for Best Film and Best Documentary were designed by George Sepetzoglou and were kindly sponsored by the ZOLOTAS jewellery stores.