26th Athens International Film Festival: Saturday 3rd October [Daily schedule]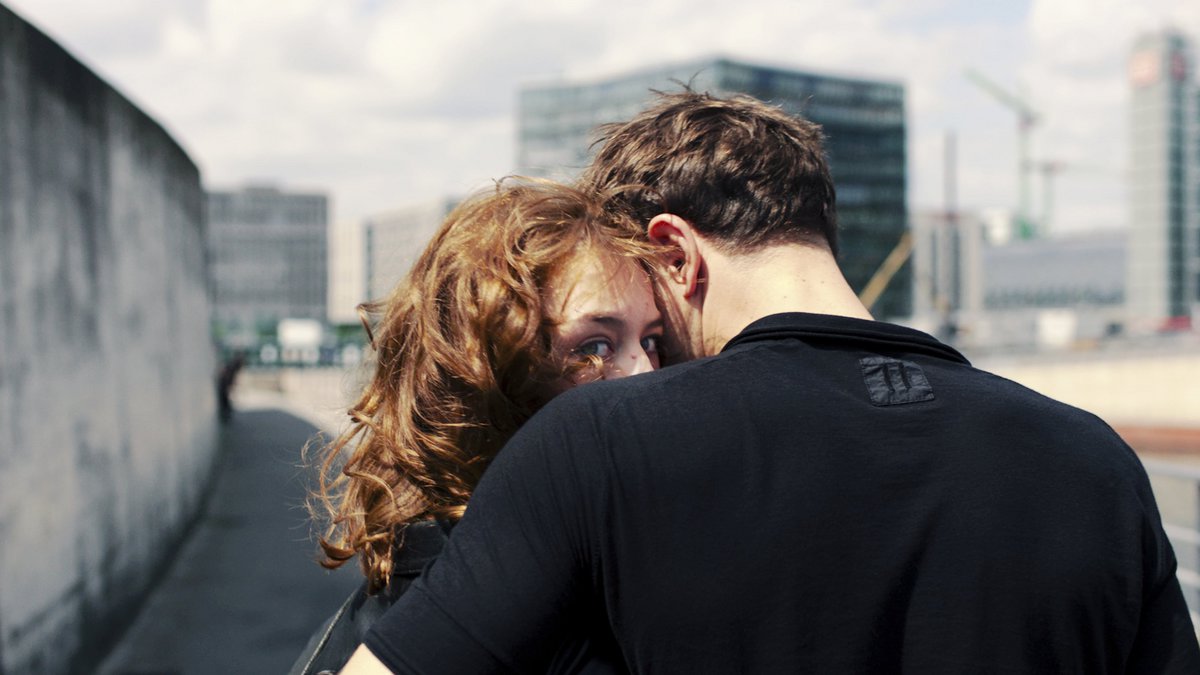 The 26th Athens International Film Festival will take place between 23rd September and the 4th October 2020, presenting a total of 138 films from around the world, three competition sections, special tributes, documentaries, Greek premieres, selections from the cancelled Cannes Film Festival and Greek short stories. For the online screenings of the 26th Athens International Film Festival visit online.aiff.gr.
Download the daily schedule HERE.
Buy tickets online: www.viva.gr/tickets/cinemas/nyxtes-premieras-2020.
UNDINE (Closing Film)
DIRECTOR: Christian Petzold
Undine is a charming historian who lives in Berlin. When she is abandoned by the man she loves, an ancient legend awakens and orders her to kill the one who betrayed her and then to return to water. Directing this most fairytale-like of his films, the award-winning filmmaker of "Phoenix" and "Transit" overturns the foundations of melodrama with a romantic dip in his own "Shape of Water", telling a supernatural love story, as elusive as it is doomed. Winner of the Silver Berlin Bear for the enchanting Paula Beer who along with Franz Rogowski give elevating performances in this dark tale of love. After the start of the ceremony, entry is NOT permitted in the theater. The screening will begin right after the end of the ceremony.
3/10/2020, 20:30, AEGLI ZAPPIOU
3/10/2020, 22:30, RIVIERA
THE CAPOTE TAPES
DIRECTOR: Ebs Burnough
Recently discovered tapes featuring interviews with friends of Truman Capote, originally meant for a biography that was never written, shed light on one of the most enigmatic periods of an iconic 20th century author; a larger-than-life persona who fully immersed himself into the grand New York lifestyle with all of its frenzied pleasures. At the epicentre of all this, is his explosive unfinished book "Answered Prayers", which was meant to expose Manhattan's aristocracy and which became the cause of Capote's expulsion from it.

25/9/2020, 22:00, GREEK FILM ARCHIVE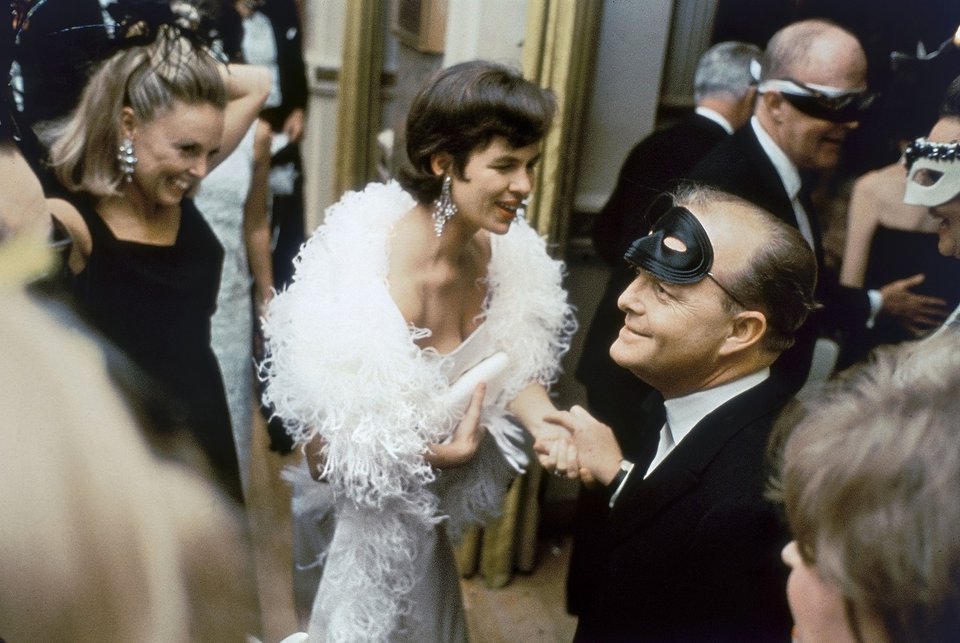 MINAMATA
DIRECTOR: Andrew Levitas
Japan in the 70s. A factory's toxic waste pollutes the coastal community of Minamata with mercury, resulting in a large number of the population suffering from serious neurological diseases. A young woman travels to New York, to convince a famous, yet prone to substance abuse, photo journalist to cover the subject for Life magazine. Johnny Depp in great form and in a role mirroring his own personal demons, portrays the legendary photographer William Eugene Smith in an ecological-minded thriller based on real events which turned the residents of a whole town into living ghosts. A superb soundtrack by Ryuichi Sakamoto and exemplary naturalistic photography in two gratifying hours of mainstream quality cinema.

3/10/2020, 19:30, ATHINAIA
LIQUID SKY
DIRECTOR: Slava Tsukerman
In an expressionist New York defined by syringe-looking skyscrapers, bright neon lights and countless pleasures, a group of drug-consuming androgynous inhabitants have sex, go clubbing and enjoy fashion like there is no tomorrow. An alien creature finds sustenance in a bohemian community in the city and more specifically in the substance secreted by its heroin-addicted members upon climaxing. If ever fanciful imagination, punk philosophy, new wave aesthetics and a dark comedy of manners could ever fit in one film they did so in 1983 leaving behind a legacy of one of the most successful indie films and the ultimate cult movie of the eighties.
29/9/2020, 22:30, ATHINAIA
CICADA
DIRECTORS: Matthew Fifer, Kieran Mulcare
During a hot New York summer, a bisexual young man puts a stop to his rampant sex life when he meets and falls in love with a charming African American man. Will the budding interracial romance between two people, who are burdened by personal tragedies, heal their wounds and turn into something more meaningful? Aside from achieving exceptional chemistry between them, the two protagonists of this gentle and seductive romance also co-wrote the script, adding many autobiographical elements to a beautiful film following in the footsteps of "Weekend" which tries and succeeds in making a powerful statement of faith in the redemptive power of love.
26/9/2020, 22:30, GREEK FILM ARCHIVE
SONGS OF REPRESSION
DIRECTORS: Marianne Hougen-Moraga, Estephan Wagner
Behind the folklore of an idyllic German community on the Chilean foothills of the Andes hides a story of a fanatic religious sect and Nazi extremism embraced by the Pinochet regime, which committed systematic child abuse, torture, executions and dreadful medical experiments. This shocking documentary, which won the award at CPH:DOX , will make you wonder what is more chilling: the mass crimes committed there or the persistence of the remaining residents to keep quiet about them?
24/9/2020, 19:30, AEGLI ZAPPIOU
FAREWELL AMOR
DIRECTOR: Ekwa Msangi
One of the most promising female directors of American independent cinema, to appear in recent years, is introduced to us through this heartfelt debut, which takes place in multi-racial modern-day New York. There, a migrant from Angola is reunited with his wife and teenage daughter both of whom he hasn't seen in 17 years. However, the gap between them, created with the passing of time, can not easily be bridged, especially when each member of the family carries their own secret. A tender directorial approach, a script which embraces every single character and subtle nuanced performances in one of the greatest cinematic finds of 2020.
30/9/2020, 19:30, AEGLI ZAPPIOU
HOPE / HÅP
DIRECTOR: Maria Sødahl
The longtime relationship between a couple of artists is tried when the woman has to confront the inevitability of an incurable disease which results in both of them having to set their differences aside in order to face an unfathomable situation together. With a sincerity and authenticity which seem to stem from real experience, as indeed they do, since the script draws from real-life events, this worthy nod to Bergman's "Scenes from a Marriage", resembles an emotional hurricane, brought to life with unforgettable performances by Stellan Skarsgård and Andrea Bræin Hovig and resulting in a compelling drama for which it is immediately evident that tissues are a must.
3/10/2020, 22:15, ANESIS
THE HOLY MOUNTAIN / LA MONTAÑA SAGRADA
DIRECTOR: Alejandro Jodorowsky
There is no easy way to describe the delirious magnus opus of the unorthodox Chilean director ("Santa Sangre"). There is the allegory of a Messianic figure crossing a totally corrupt modern-day world in the quest of enlightenment. And then there is the spectacular and utterly sacrilegious vision of a director-saboteur who bombards religion, power, society and cinema itself with some of the most inconceivable images, filming in an ecstatic state, wrecking taboo after taboo all of which results not in a film but a cultural shock in the guise of a film. With John Lennon's blessings, in his secret capacity as producer.

25/9/2020, 21:00, STELLA
HOUR OF THE WOLF / VARGTIMMEN
DIRECTOR: Ingmar Bergman
According to urban legend, "Hour of the Wolf" is the time between midnight and dawn, "the time when most deaths and the scariest nightmares occur". During this time a painter, for some time isolated with his wife on an island, is possessed by the demons and the dark creatures of his mind, losing all the more contact with reality. With powerful performances by Max von Sydow and Liv Ullmann, Bergman transforms a study on the anguish of the artist and the nature of creativity into a chilling amalgamation of surrealism and Gothic horror. Screening dedicated to Max von Sydow
26/9/2020, 22:45, RIVIERA
IF IT WERE LOVE / SI C'ÉTAIT DE L'AMOUR
DIRECTOR: Patric Chiha
Patric Chiha films "Crowd", Gisèle Vienne's dance piece, as a Renaissance-style fresco which vibrates on a neon screen against the beat of techno music. In this timeless setting, fifteen figures who have surrendered to ecstasy, invariably change substance until the point where fantasy and reality clash. Intensity and eroticism penetrate the body and are released into the atmosphere. And when the lights come on once more everyone is left to assess what the dance left within them. The film won the Teddy award at the recent Berlin Film Festival for a dionysian documentary about rave, togetherness and the transformational power of art.

30/9/2020, 22:30, ATHINAIA
BILLIE
DIRECTOR: James Erskine
A lot has been written about the fame and tremendous importance of Billie Holiday in the history of music. To this day, however, an abundance of questions remain about her turbulent and tragic life.This precious documentary tries to find answers to these questions through countless hours of recorded interviews with close friends and great collaborators (such as Count Basie and Tony Bennett), which are seen here for the first time, through confessions by Lady Day herself and through a magnificent archive bound to cause chills, capturing something of the grandeur of her exceptional performances.
1/10/2020, 19:30, ATHINAIA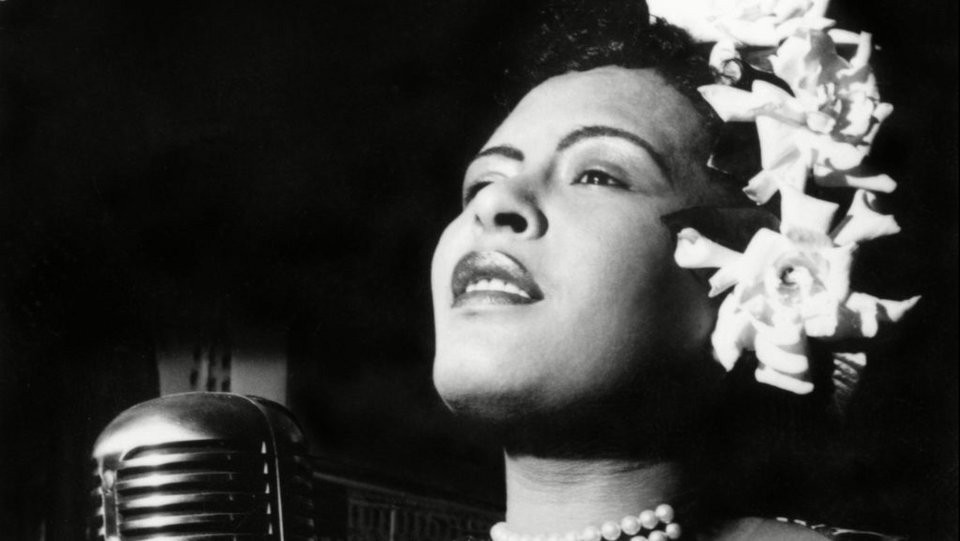 CRASH
DIRECTOR: David Cronenberg
A rare occasion of a film adaptation of a book where the author and the director seem to reside on the same plane, supplementing each other's vision. The notorious "Crash" takes place in a cold modern-day metropolis where a small group of people become sexually aroused by the sight and experience of car crashes. This much-discussed and bold creation by Cronenberg created a scandal at the Cannes Film Festival (despite winning the Jury Special Prize) and suffered a series of censorship issues around the world. The film will be screened in the 4K digital restoration recently completed by the director himself.
3/10/2020, 23:00, AEGLI ZAPPIOU