26th Athens International Film Festival: Sunday 4th October [Daily schedule]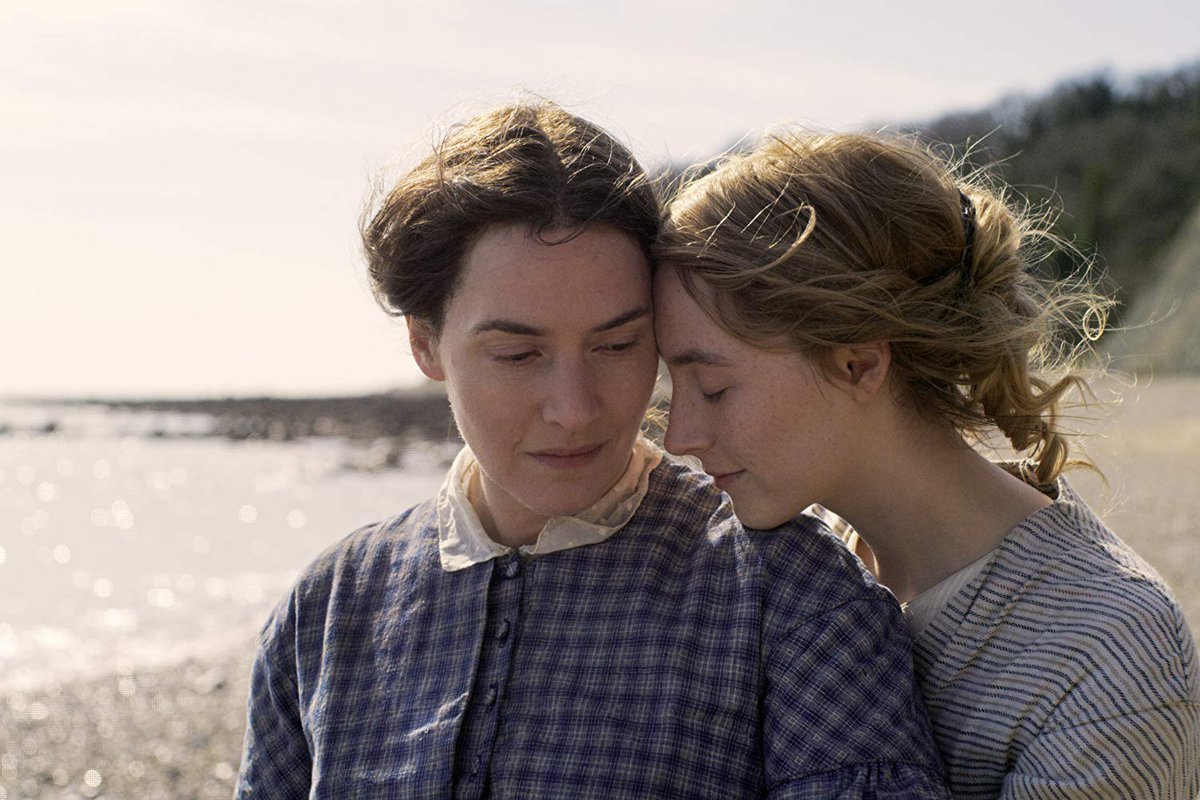 The 26th Athens International Film Festival will take place between 23rd September and the 4th October 2020, presenting a total of 138 films from around the world, three competition sections, special tributes, documentaries, Greek premieres, selections from the cancelled Cannes Film Festival and Greek short stories. For the online screenings of the 26th Athens International Film Festival visit online.aiff.gr.
Download the daily schedule HERE.
Buy tickets online: www.viva.gr/tickets/cinemas/nyxtes-premieras-2020.
HOPPER/WELLES
DIRECTOR: Orson Welles
On a night in 1970, two genuine Hollywood rebels met for dinner with the evening unexpectedly ending with a heart-felt confession made by one to the other. Dennis Hopper found himself in front of the camera, fresh from his triumph in "EasyRider" with an unseen (and machiavellian) Orson Welles behind the camera, interrogating him about life and art in an effort to steal his soul. Fifty years later, this unconventional discussion comes to light for the first time, directed by Welles himself, and automatically becomes one of the top cinematic events of 2020. Producer in attendance.

4/10/2020, 19:30, ANESIS
AMMONITE
DIRECTOR: Francis Lee
In 19th century rural England, paleontologist Mary Anning unwillingly takes on a wealthy young woman as her assistant, and soon the involuntary coexistence between them results in an attraction that will change their lives forever. In his second highly-anticipated feature film, the award-winning director of "God's Own Country" has Kate Winslet and Saoirse Ronan as protagonists in a powerful love story which was an official selection at the 2020 Cannes Film Festival, will be screened in our country following its recent triumph at the Toronto festival and is already considered a frontrunner for the coming Oscars.

4/10/2020, 19:30, AEGLI ZAPPIOU
KOYAANISQATSI
DIRECTOR: Godfrey Reggio
In the language of the native American Hopi tribe "Koyaanisqatsi" means life out of balance, moral decline, chaos. If ever there was a film to record the clash between man and nature, technology and the self, then it is this extraordinary achievement by Godfrey Reggio. A psychedelic kaleidoscope of images, filmed with never-before used technical means, enchantingly adorned with the minimalist sounds of Phillip Glass, featuring an evocative montage and sensational photography the film is elevated to an audiovisual poem, a unique film which Francis Ford Coppola took on, in the capacity of producer, and successfully introduced to the whole world.

26/9/2020, 19:45, TRIANON
PANDORA AND THE FLYING DUTCHMAN
DIRECTOR: Albert Lewin
The ticket to technicolor heaven. In it, lonely seafarers are eternally in search of their lost love, a seaside town in Catalonia becomes the gateway to eternity for two lovers and two people defeat time and death in one of the greatest romances of Hollywood's golden age. Jack Cardiff's scintillating cinematography is a masterpiece, Ava Gardner is more beautiful than ever, finding the perfect acting partner in James Mason, with an imaginative direction which transforms the narration of an amour fou into a resplendent film.

28/9/2020, 22:15, ANESIS
SAVE YOURSELVES!
DIRECTORS: Alex Huston Fischer, Eleanor Wilson
A couple of hipsters from Brooklyn disconnect their mobiles phones and laptops to travel to an isolated house in the woods where they hope to reconnect with each other. Cut off from their gadgets, they never learn that the planet is under attack. A hilarious plot, a leading duo with great chemistry and the cutest aliens you'd ever wish to meet transform a low budget sci-fi film about the end of the world into a slapstick survival comedy dedicated to a generation utterly hooked on the internet.

28/9/2020, 23:00, TRIANON
DINNER IN AMERICA

An outspoken punk band singer, who hides his identity behind a mask and is persecuted by the police for his drug dealing, meets a naive young woman who is crazy about him. Together they embark on a journey of personal insurgence, set against the backdrop of the utterly stagnant American suburbia.

2/10/2020, 22:15, ATHINAIA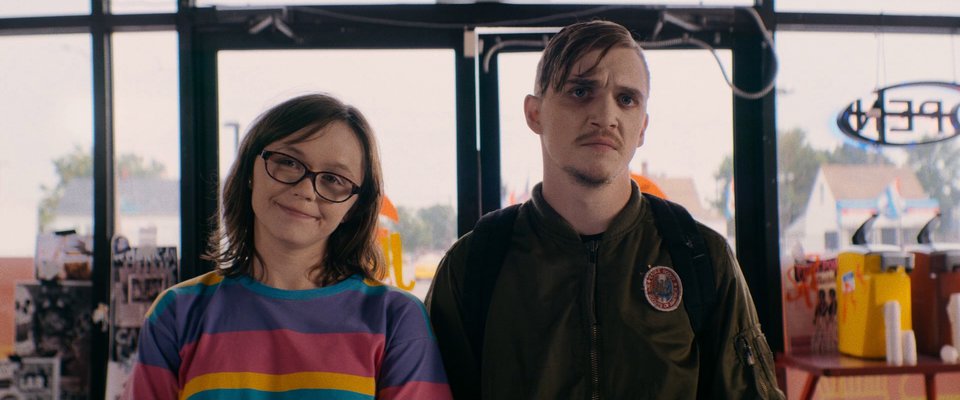 ENTER THE VOID
DIRECTOR: Gaspar Noé
Motivated by an uncontrollable urge to push the cinematic experience to its limits, the boy wonder of contemporary French cinema orchestrates an attack on the senses with an audiovisual bashing, which he himself described as a "psychedelic melodrama". A young American's spectacular journey of life and death around Tokyo's nightclub scene, a blatant show of directorial skills, primarily influenced by Kubrick's "2001", a cinematic hallucinogenic trip; any way you see it, it's an achievement.

25/9/2020, 21:00, TRIANON
AWARD-WINNING FILM SCREENING
Watch one of the award-winning films of the Festival's International Competition section!
4/10/20, 22:15, ATHINAIA

AWARD-WINNING GREEK SHORT STORIES
A collection of the award-winning short films from the Greek short film competition section.
4/10/2020, 22:30, GREEK FILM ARCHIVE

BLACK BEAR
DIRECTOR: Lawrence Michael Levine
A filmmaker at a creative impasse seeks refuge from her turbulent past at a mountain retreat only to discover that the forest, in unexpected ways, draws out all of her demons. Artists in need of muses, actors in need of roles, writers suffering from writer's block and people in need of love all stand out in a Russian-nesting-doll type of film, darkly titillating and with an unprecedented plot twist which topples everything midway. Aubrey Plaza and Christopher Abbott's performances elevate this to the greatest meta film to come out of American cinema in recent years.
26/9/2020, 22:30, TRIANON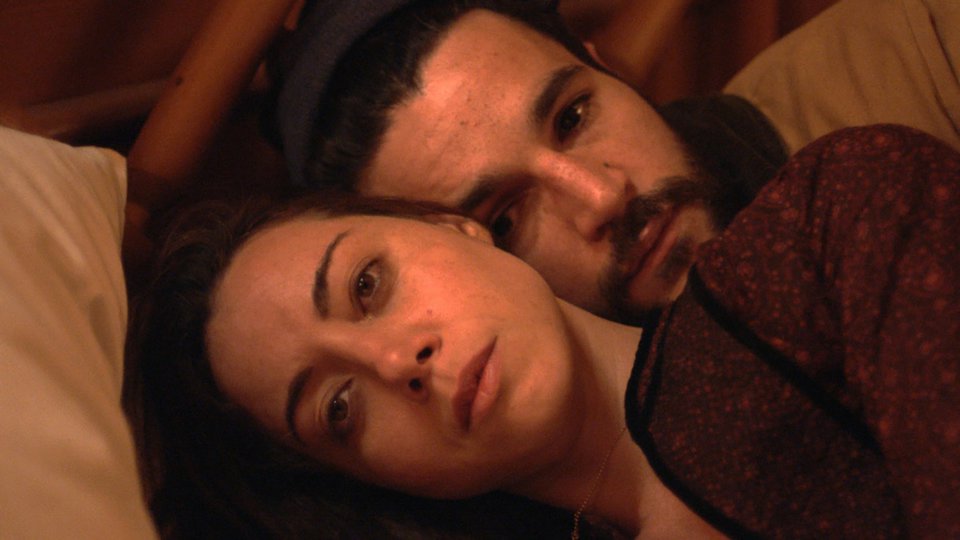 INNOCENCE
DIRECTOR: Lucile Hadžihalilović
In the heart of a dense forest, surrounded by a high wall, there is an isolated school for girls. There are no men and only two teachers (one of whom is portrayed by Marion Cotillard) and the underage girls are strictly forbidden from leaving before completing their strange education which destines them for a mysterious future. A dark fairy tale for adults, something between "Suspiria" and "Picnic at Hanging Rock", a beguiling coming-of-age allegory, a dreamy descent into a world plagued with mystery and dangers, one of the most enchanting directorial debuts of the last 20 years.

29/9/2020, 22:15, GREEK FILM ARCHIVE
SHIRLEY
DIRECTOR: Josephine Decker
A famous and psychologically vulnerable horror writer finds the much-needed inspiration for her next book when she and her husband invite a young couple to stay at their elegant house. Josephine Decker offers up a skillfully directed dream-like and magnificently non-conformist biopic. The great Elisabeth Moss impresses the audience with her broad range of acting in the role of Shriley Jackson with the support of Odessa Young, Logan Lerman and Michael Stuhlbarg, in this psychological thriller, a bold journey into the unexplored sides of the mind. Recipient of the Special Jury Award at Sundance for an innovative director who has now secured her place as one of the most important auteurs of American cinema.
26/9/2020, 22:45, AEGLI ZAPPIOU
ONE OF THESE DAYS
DIRECTOR: Bastian Günther
Twenty participants compete in a test of endurance for a brand new pickup truck. All they have to do is keep one hand permanently on the truck, without the right to rest, eat or sleep until the last one standing is declared the winner. An absurd endurance test, based on real events, turns into a tragicomedy of the human condition, in a relentless allegory on the desperate pursuit of the American Dream ultimately resulting in a powerful drama with elements of suspense.

28/9/2020, 21:00, STELLA