«Cinema ECLIPSEd»: Collaboration with Athens Biennale 7
The two great cultural institutions, the Athens International Film Festival and Athens Biennale join forces as the events are held in parallel with the aim of creating an international celebration of culture for the residents and visitors of the city.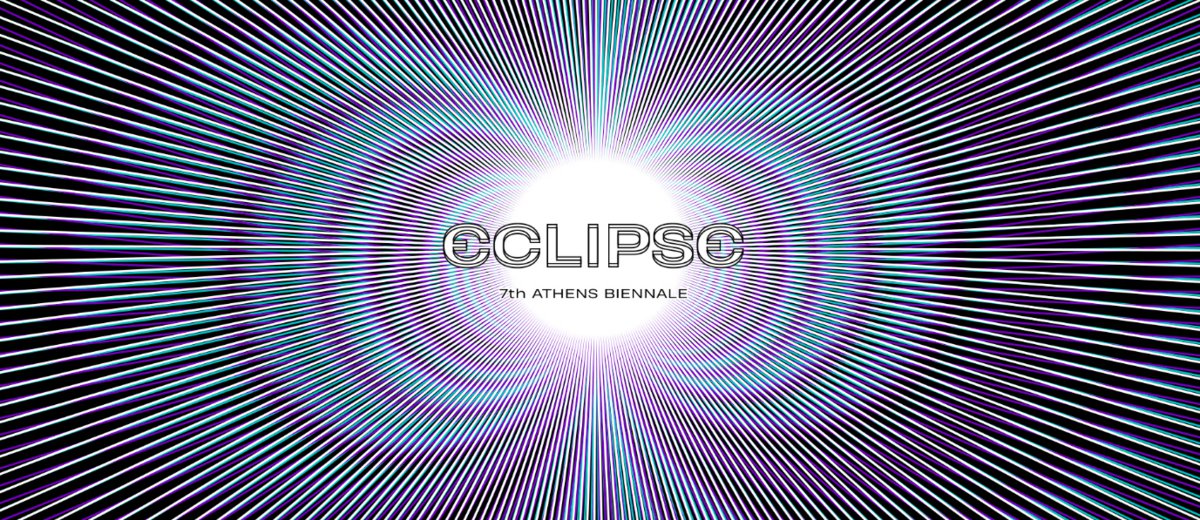 Cinema constantly converses with and borrows from the performing and visual arts. That is why this year a series of films from the programme of the 27th Athens International Film Festival, become part of the 7th Athens BIENNALE entitled "ECLIPSE" as they tell stories about social, political and spiritual changes taking place globally and in Athens itself, touching on issues of identity, history and cultural complexity.
Below are the films from this year's programme which have been identified as films relating to the concept of this year's Athens Biennale:
MEMORIA
by Apichatpong Weerasethakul
In Columbia, a loud bang wakes a British woman up. As these small sound bombs, which only she can hear, start to multiply, the heroine decides to find where they are coming from. However, the answer to their origin is shocking. One of the few times when the artistic pairing between a director and an actor has proven to be so fitting and exciting, Apichatpong Weerasethakul and Tilda Swinton's "Memoria" brings together two beguiling beings and places them en route to an unforgettable cinematic date with the unknown. As with previous films of the Palme d'Or winning director, watching "Memoria" becomes a mystical process, resembling meditation, which rewards the patient viewer with an utterly mystifying and evocative experience the like of which is rarely had in cinemas nowadays. Recipient of the Jury Prize at this year's Cannes Film Festival for a one of a kind film, which can only be truly enjoyed in a dark cinema venue.
AFTER BLUE
by Bertrand Mandico
There are those creators who direct our world and those who define and make their own. Bertrand Mandico certainly belongs to the latter. On a planet of women, Roxy unwittingly unearths a murderer and is condemned along with her mother by the local community to be hunted and killed. But it's one thing to summarise the plot and quite another to watch the film itself, for then one must think back to the videoclip extravaganzas of the early 80s, Ken Russell and Terry Gilliam, Hammer Horror and the 60's Corman film adaptations of Edgar Allan Poe, Macbeth or even the world of Kate Bush and Josef von Sternberg, who lend their names to characters in the film. An eclectic explosion of unique audiovisual atmosphere, a film that cannot be classified, experimental, sensual and dreamy.
TITANE
by Julia Ducournau
A young boy with a bruised face is found by customs officers at the airport. The boy claims to be a child who went missing 10 years ago. His father's nightmare seems to be coming to an end, all the while a series of brutal murders cause unrest in the area. Julia Ducournau, who we were introduced to with "Raw'' five years ago, offers up the most chilling film of the year and with provocative boldness and spunky direction earns herself the Cannes Film Festival Palme d'Or award. On a par with Cronenberg's "Crash", "Titane" goes down the colliding routes of physical horror, forcefully changes gear on the concepts of identity and sexual behaviour, accelerates fearlessly and crosses the finish line as a cinematic extreme. A frenzied experience not to be forgotten.
VELVET UNDERGROUND
by Todd Haynes
When the great American director of "Safe", "Carol" and "I'm Not There" undertakes the telling of the story of one of the three most radical rock groups in the history of music (alongside the Beatles and the Stones), at the very least, one would expect an unconventional music film. Todd Haynes does just that as through the medium of vivid and magnificently experimental cinema he offers up the thrilling chronicle of a legendary age and the wonderfully damned people who defined it and lived in it: comprised of exceptional archival material, with the participation of John Cale and Maureen Tucker, sole survivors of the band, the voice of Lou Reed commenting and a neverending audiovisual mosaic magically taking form on screen, causing chills.
PARIS IS BURNING
by Jennie Livingston
A landmark of a film on gay, trans and drag culture. Filmed in "Houses" and "Balls" venues, Jennie Livingston openly speaks about the people who drew the shortest straw of the American (and not only American) capitalist reality. And herein lies the triumph of "Paris": It doesn't merely describe a subculture and its rules, but also points out the inherent class consciousness of people whose own nature is victimised by the status quo which wildly marginalises them while simultaneously dousing them in values hard to live up to. And while most of them were ultimately, prematurely and tragically lost, the words of the legendary Dorian Corey remain painfully unforgettable: "You don't have to bend the whole world. I think it's better to just enjoy it. Pay your dues, and just enjoy it. If you shoot an arrow and it goes real high, hooray for you."
SO FOUL A SKY
by Álvaro Pulpeiro
"So foul a sky clears not without a storm", writes Shakespeare in "King John" a quote borrowed by Joseph Conrad as an epigraph in his "Nostromo". It's no wonder then that Álvaro Pulpeiro's fly on the wall documentary, with its poetic title, travels to Venezuela, a stone's throw away from Nostromo's Columbia (Costaguana), observing a potentially affluent country brought to its knees by a political crisis. With a pensive voiceover intermittently throughout the film and images juxtaposing natural beauty with human degradation, Pulpeiro mixes a cinematic adhesive aiming to cement together what is completely broken. Scattered radio excerpts of tense speaking at times by Maduro at other times by Guaidó, hints at the American factor of Trump's administration, migrant flows, smugglers of the remaining barrels of oil … A documentary that immerses you in its world both near and far, a world defeated.
DISCLOSURE
by Sam Fedder
With the often dismal, twisted portrayal of transgender people in Hollywood and on TV as its starting point, the utterly enlightening "Disclosure" tells a story full of harmful stereotypes, examining how the collective narrative and consequently our perception of trans people was shaped. While the visibility of trans people increases, signaling the potential early beginnings of a positive social change at the same time violence against them is ongoing, making it even more paramount that they participate in the cultural narrative. Laverne Cox ("Orange Is the New Black"), Lilly Wachowski ("The Matrix"), MJ Rodriguez ("Pose") and Jamie Clayton ("Sense8") among others, share personal experiences and reactions, in a revolutionary film about how we perceive trans people.