Greek Short Films in Competition: The magnificent 46!
The 22nd Athens International Film Festival is a proud supporter of Greek cinema for a fifth year in row, highlighting the work of young filmmakers through its Greek short film competition section.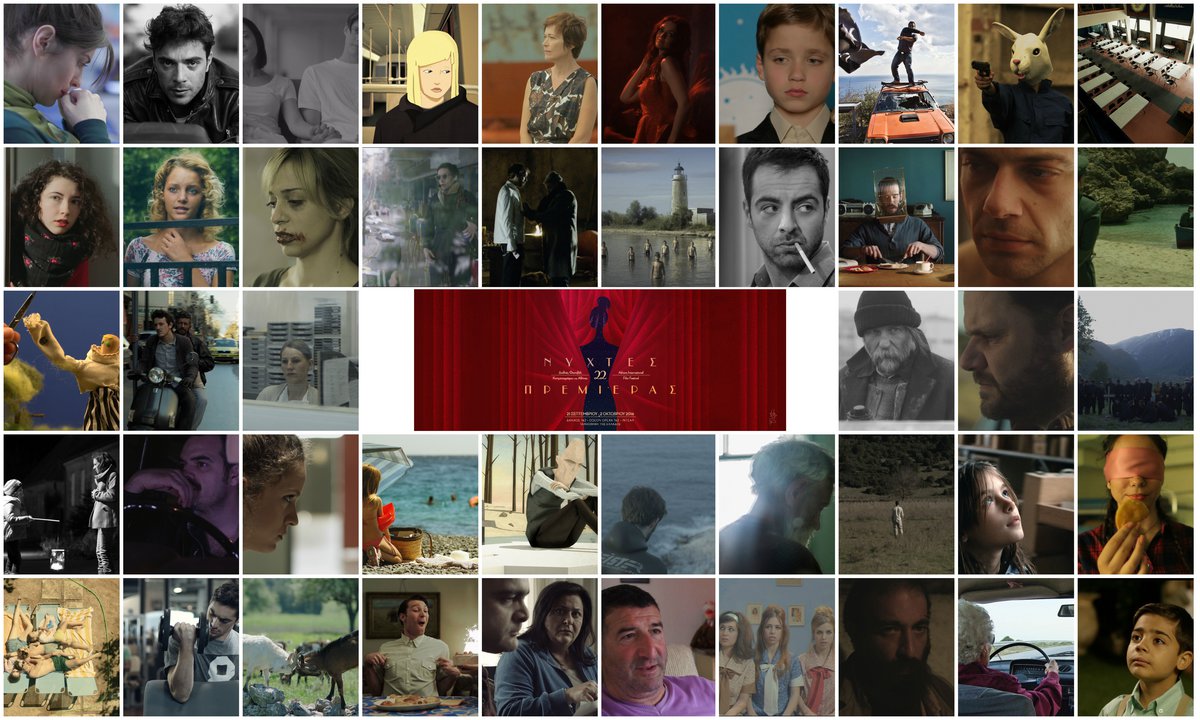 The selection process for this year's Greek short film competition section has come to an end. Out of the 195 submissions, 46 films were selected to vie for the awards of the 22nd edition.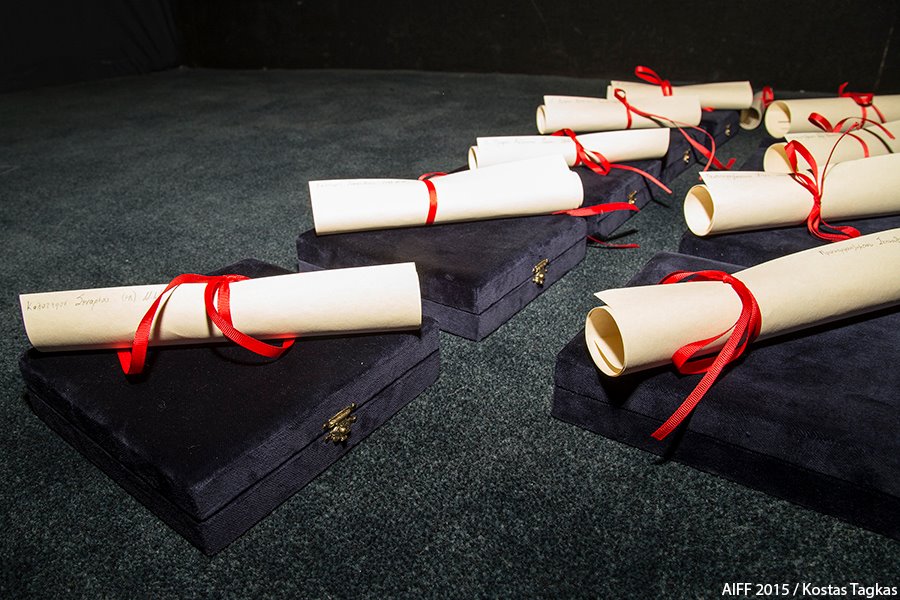 The jury, comprised of experienced filmmakers, will be asked to give out the following 7 awards: Best Film (first and second prize), Best Director, Best Screenplay, Best Actor, Best Actress and Best Cinematography.

Christos Karakepelis, director
Lefteris Adamidis, distributor and film critic
Margarita Manda, director
Claudio Bolivar, cinematographer
Vicky Papadopoulou, actress
The director Christos Karakepelis will chair the jury.
The first Best Film prize is accompanied by a 1,500-euro cash prize.
The filmmakers who are introducing themselves for the first time or the ones whom the audience already knows from their previous work, and the short, yet rich stories which will take part in the competition section and be screened during the Festival are:
2 ½ by Christos Ntabakakis
3000 by Antonis Tsonis
A STONE APPEARS by Constantine Venetopoulos
AURELIA by Christos Bourantas & Kreon Krionas
BIRD by Chie Hayakawa
BUTTERFLY CO. by Ifigenia Dimitriou
COLETTE AND THE ROOM B-12 by Alexandra Karamisaris
DOVE by Konstantinos Chaliasas
EYE CANDY by Dimitris Vavatsis
HELGA IS IN LUND by Thelyia Petraki
LIFE BETWEEN by Vagelis Zouglos
LIMBO by Konstantina Kotzamani
DOLLHOUSE by Xenophon Tsoumas
MANODOPERA by Loukianos Moshonas
ODETTE by Efthimis Kosemund Sanidis
PET by Chris Moraitis
PHANTOM LIMB by Michael Felanis
RRACCOON by Michalis Aristomenopoulos
STERNENKIND by Daniel Michalos
TWIST by Michalis Papantonopoulos
UMMI by Niko Avgoustidi
VITATIO by Nikos Radaios
WHALE 52 by Thanasis Trouboukis
FOX by Jacqueline Lentzou
INVISIBLE by Kostas Gerampinis
VITHISMA by Polymnia Papadopoulou-Sardeli
BIRTHDAY by Dimitris Katsimiris
SCRATCHES by Konstantinos Kalogridis
ΕRIC by Faidon Gkretsikos & Panos Tragos
EVRIPIDOU 14 by Michael Demetrius
ALICE IN THE CAFE by Dimitris Nakos
THE MIDNIGHT SHIFT by Andreas Kyriacou
THE MOST BEAUTIFUL STORY OF ALL by Ilektra Ellinikioti
THE SPECTATOR by Thodoris Vournas
YOUNG FISH by Chrisanthos Margonis
HISTORY WITHOUT AN END by Nikos Gkoulios
CUBE by Alexandros Skouras
NEMERCKA by Avrilios Karakostas
NIPENTHES by Giannis Simvonis
THE FARMER by Stathis Apostolou
SEMELE by Myrsini Aristidou
IN THE DARK IN CRETE by Vicky Arvelaki
THE ΕYE AND THE BROW by Κostis Charamountanis
A BUDDY ALREADY DEAD by Konstantinos Fragkoulis
ΤRUE BLUE by Haris Raftogiannis
CHRISTOS AND DIMITRA by Amerissa Basta
The 22nd Athens International Film Festival will take place from September 21st to October 2nd,
at the following cinemas: Ideal, Danaos 1&2, Odeon Opera 1&2 and the Greek Film Archive.
The full line-up will be announced at the Festival's press conference, which will be held on September 14th.
Organized by: CINEMA MAGAZINE - WWW.CINEMAG.GR
Follow us on Facebook / Twitter / Instagram
For more info, please contact our Press Office:
210-6061163 | press@aiff.gr