24th AIFF: Highlights of Thursday 20.09 | Day 1
Check the daily schedule and book your tickets online via viva.gr.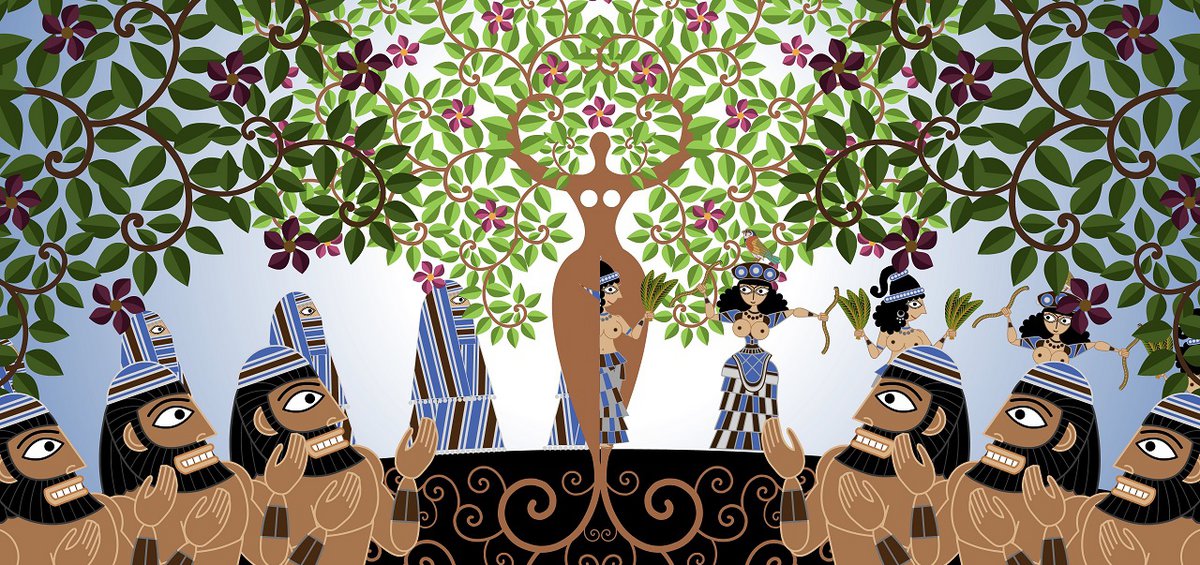 The screening of "Cold War" in the presence of the academy award winner director Pawel Pawlikowski, the musical genius of Conny Plank, Desiree Akhavan in Athens with her Best Picture award from Sundance, pioneering Vivienne Westwood, the great Nikos Kazantzakis, a bold animation, impressive debuts and a masterful Polanski! These are the highlighs of the 24th Athens International Film Festival Day 1!
In Search of Kazantzakis
Director: Alexandros Skouras
20/9/18, 18:00, Danaos 1
A documentary-travelogue visiting the places where Nikos Kazantzakis lived, was inspired and created. From Crete to Adib, Boží Dar in the Czech Republic, Assisi in Italy, Mani and Aegina the outline of a journey is formed and a dynamic portrait is sketched of an artist who is still being discovered in the present day. In attendance of the cast and crew.
Seder – Masochism
Director: Nina Paley
20/9/18, 18:00, Odeon Opera 1
Ten years after the award-winning "Sita Sings the Blues", Nina Paley attempts an alternative and proudly feminist narration of the Bible's Exodus through a trippy animated musical of Moses, the Virgin Mary and the burning bush (!) all co-existing in a dissenting manner with Led Zeppelin, Gloria Gaynor and Delilah. The film will be introduced by the President of Animasyros, Mr Vassilis Karamitsanis.
Conny Plank - The Potential of Noise
Directors: Reto Caduff, Stephan Plank
20/9/18, 19:00, Odeon Opera 2
In the 70s and 80s artists such as Kraftwerk, David Bowie, Brian Eno, the Eurythmics, Depeche Mode, Neu, Ultravox and even the Scorpions were on a waiting list to record with him on a farm in rural Germany. A touching homage to the console genius that was Conny Plank, in a musical road movie featuring his son and some of the most important people he worked with.
Volcano
Director: Roman Bondarchuk
20/9/18, 19:30, Ideal (P)
When the car of a group of OSCE officers breaks down in the middle of the Ukrainian steppe, the youngest member of the team becomes trapped in a hostile world from which he may never escape. Something between a Kafkaesque nightmare and a surrealist study of manners, between a dream and reality the hunt for a forgotten happiness is portrayed.
Buy Me a Gun
Director: Julio Hernández Cordón
20/9/18, 20:15, Danaos 1
In an unspecified time in Mexico, all the women have disappeared but for one little girl who hides her sex by wearing a mask. To protect herself from the raids of the local drug cartel she seeks refuge in the desert along with other underage fugitives. An allegorical and violent coming-of-age tale, set in a reality where fear rules over everything.
Westwood: Punk Icon Activist
Director: Lorna Tucker
20/9/18, 20:15, Odeon Opera 1
A global symbol of the punk movement of the 70s. An eccentric and pioneering fashion designer who took safety pins and plaid to a new dimension. A cultural benchmark of pop culture and tireless activist. The tumultuous life of Vivian Westwood as narrated by Vivian herself without considering the consequences.
Consequences
Director: Darko Štante
20/9/18, 22:00, Odeon Όπερα 1
A young offender has to adjust to the harsh hierarchy of a reform school by gaining favour with the bully leader of a gang, who drags him into a barrage of sex, drugs and other illegal activities. He is at risk of losing his moral integrity as well as exposing his secret. A game of power and masculinity which goes to extremes in an impressively compelling debut from Slovenia.
Cold War
Director: Paweł Pawlikowski
20/9/18, 22:00, Ideal
The passionate love affair between a maestro and an attractive singer is born from the ashes of a post-war Poland, its endurance will be tested as the couple wander through cold war Europe. The Academy award winning Director of "Ida" offers up this poetic, aesthetically beautiful and undoubtedly romantic trek through the trenches of love, which was rightfully given the Best Director award at this year's Cannes film festival.
The Miseducation of Cameron Post
Director: Desiree Akhavan
20/9/18, 22:00, Astor
1993: Cameron is taken to a centre for curing homosexual teens after her boyfriend catches her making out with another girl during a school dance. In spite of the psychologically exhausting conditions at the centre, the young girl creates a new much-needed family. Chloë Grace Moretz ("Hugo", "Kick-Ass") stars in this affectionate ode to diversity and optimism which won the Grand Jury Prize in the dramatic category of this year's Sundance film festival.
Knife In The Water
Director: Roman Polanski
20/9/18, 22:15, Danaos 1
A wandering youth upsets the balance in a couple's relationship by turning what was supposed to be a carefree trip to a dangerous game of sexual tension and lust for power. Polanski's memorable debut won Poland's first Academy Award for Best Foreign Film and was the building block for the glorious career that would follow. A digitally restored copy of the film will be screened.
Publication date: 2018-09-20 15:11:00