Revealing glances into contemporary reality at the 23rd Athens International Film Festival
J-pop idols, Maria Callas, cats in Instabul and the sorrow of Vanessa Redgrave. Those are the films of "Stranger than Fiction" section.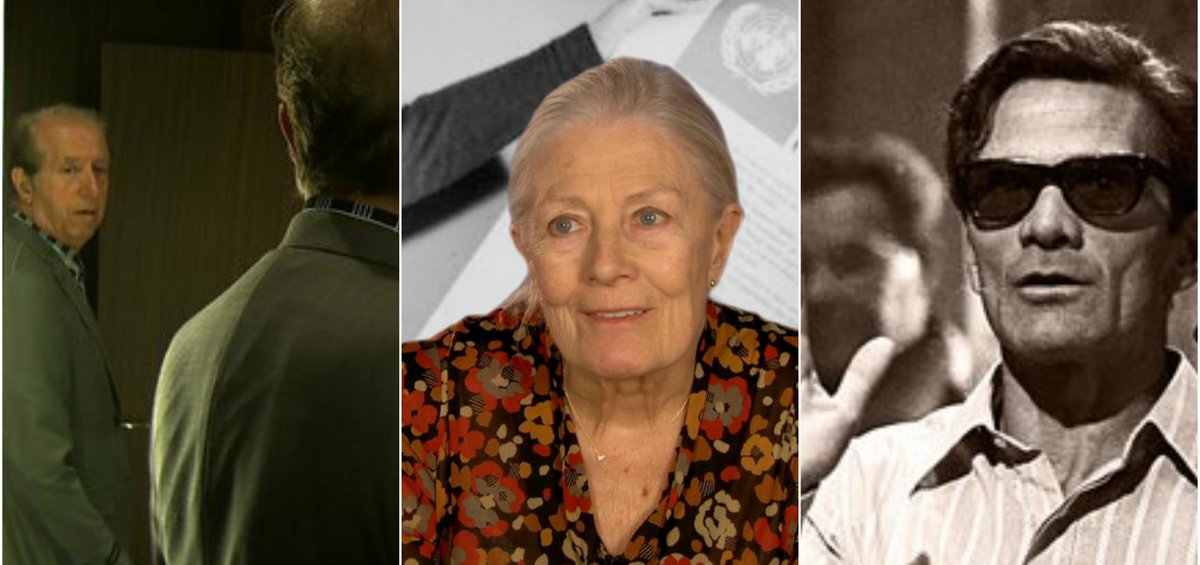 Akyllas Karazisis Meets Horvath with Faith, Hope, Charity
Directors: Apostolia Papaioannou, Elias Giannakakis
Actor and director Akyllas Karazisis enters the world of author Ödön von Horváth by staging his play titled "Faith, Hope and Charity", which takes place during the interwar period in Austria. The documentary chronicles the creative process from the first rehearsals through to the opening night in a performance where theatre and life become one. Cast and crew in attendance
22/9/2017, 21:00, Danaos 1
City of Ghosts
Director: Matthew Heineman
Wanted by ISIS and with the lives of their relatives in mortal danger, a group of Syrian journalists rebel against the Islamic State by releasing evidence of the abhorrent practices of the jihadists, through the use of social media. This award-winning documentary by Matthew Heineman unravels in the manner of a spy thriller and is already considered a favourite to win the next Academy Award for Best Documentary Feature.
21/9/2017, 18:00, Odeon Opera 1
Did You Wonder Who Fired the Gun?
Director: Travis Wilkerson
Believing that his great-grandfather murdered a black man in Alabama in 1964 with no apparent reason, Travis Wilkerson begins an investigation into his family's dark past where he finds links to the history of a nation and the heritage of racism which holds strong to this day. One of the most talked about documentaries of the year.
30/9/2017, 17:30, Ideal
Frank Serpico
Director: Antonino D'Ambrosio
Frank Serpico was the legendary police officer who stood up to the corrupt New York department and inspired Sidney Lumet to make a film about him, giving Al Pacino the emblematic leading role. But Pacino's memorable role aside what better person to tell his incredible story than the legendary Frank Serpico himself.
30/9/2017, 17:30, Danaos 1
Nine Lives: Cats in Istanbul
Director: Ceyda Torun
Do you love cats? It doesn't matter. An unexpected success both artistically and financially, Ceyda Torun's documentary features nine interviews with Istanbul residents whose lives were changed thanks to the beloved four-legged creatures. Meow!
21/9/2017, 21:00, Danaos 2
Konstantinos Tzoumas: An Actor by Nature
Director: Dimitris Koutsiabasakos
A cinematic portrait of Kontantinos Tzoumas, a man who has been described as sarcastic by nature, an idiosyncratic actor and an instinctive author. Cast & crew in attendance
25/9/2017, 19:30, Danaos 1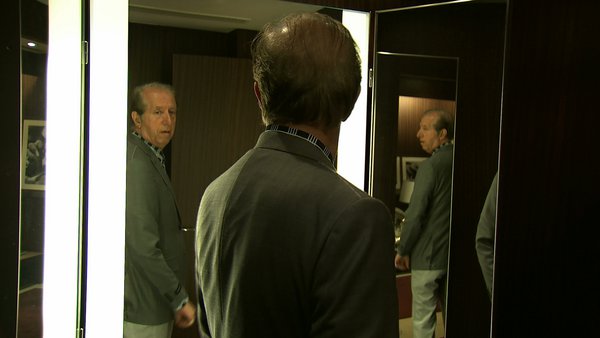 Last Men In Aleppo
Director: Feras Fayyad
As the bombardment of Syria is ongoing, a group of civilians decide not to abandon Aleppo and undertake the rescue of people trapped in the rubble of a once beautiful city. This unsettling chronicle of a battle and the people who decided to stay and take part in an unequal fight, won the Grand Jury Prize at the Sundance Film Festival.
26/9/2017, 17:30, Danaos 1
Sea Sorrow
Director: Vanessa Redgrave
An imaginary journey from London to the Aegean and from Shakespeare to refugee camps full of children who left their families behind on a different continent. Through memories of time, and personal statements presented with a sense of urgency, Academy Award winner and prominent activist, Vanessa Redgrave, directs a cinematic essay about the current immigration and refugee crisis. In attendance of Vanessa Redgrave and Lord Alfred Dubs, supporter of "Safe Passage". The film will be introduced by Mimi Denisi.
22/9/2017, 19:30, The Athens Concert Hall
The Isle of Medea
Director: Sergio Naitza
Two of the greatest artistic personalities of the 20th century came together on a tiny island in Italy: Maria Callas and Pier Paolo Pasolini. The testimonials of friends and colleagues help chronicle the events of this bold cinematic encounter, for the purpose of filming "Medea", which became tainted by unrequited love, a subject which dominated the interest of the tabloids of the time. This will be the world premiere of the film, on the occasion of the 40th anniversary of Maria Callas' death. Director in attendance
29/9/2017, 18:00, Danaos 1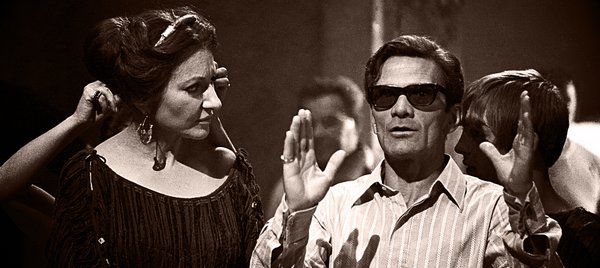 Tokyo Idols
Director: Kyoko Miyake
The latest rage in Japan sees teenage girls impersonating pop stars on stage, while men of different ages sing and dance along to the pop melodies effortlessly; their adoration launches the girls' careers and turns them into teen idols. This eccentric documentary, set in the heart of downtown Tokyo, chronicles the obsession of an entire culture with teen female sexuality and how it becomes acceptable in what is otherwise a conservative society.
21/9/2017, 21:00, Odeon Opera 2