Sergei Polunin: the "enfant terrible" of the ballet world at the Athens International Film Festival
The Athens International Film Festival presents the documentary "Dancer", starring Sergei Polunin, the "James Dean" of the ballet world, whom we'll have the honour of welcoming to Athens to attend the screening!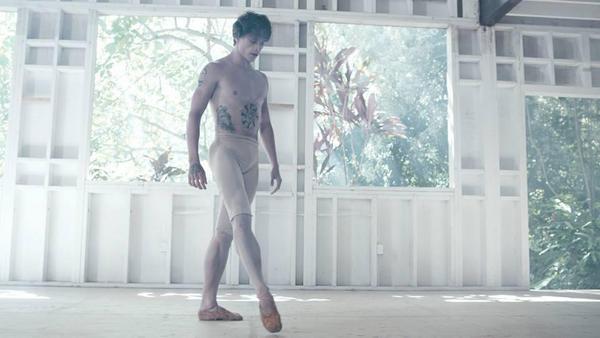 Sergei Polunin, whom we fell in love with thanks to the "Take me to Church" video, became the enfant terrible of the ballet world when he twice abandoned his position as lead soloist, rebelling against the classical dance status quo. How high is the price you pay for perfection?
He was described as Nureyev's successor, or even his superior, and was considered the greatest contemporary talent in the demanding world of ballet. Gifted with an amazing combination of strength and grace, Sergei landed in the ballet world with a bang and became the youngest principal in the history of the Royal Ballet in London.
At the height of his fame at 25 years old, driven to the brink of self-destruction by his success, exhausted by dull rehearsals and dissatisfied with low wages, Sergei came to see his talent as a burden, rather than a gift, and announced his retirement. After attempting to live an ordinary life for a while, he returned to dance, this time with decreased ambitions, devoting less time to training. Today he remains a celebrity and continues to dance, not regretting his decision for a hiatus.
Steven Cantor's documentary bows to Polunin's talent, exploring his transformation into a celebrity and his participation in the viral video for Hozier's "Take Me to Church", in a touching portrait of a revolutionary dancer, however strange that might sound. How can you be free when you're the most sought-after "acquisition" in the ballet world?
Director: Steven Cantor
Cinematographer: Mark Wolf
Composer: Ilan Eshkeri
Editor: Federico Rosenzvit
Producer: Gabrielle Tana (Academy award nomination for "Philomena")
Featuring: Sergei Polunin
The screening of "Dancer" is on Sunday, October 2nd at Danaos 1 cinema, at 19.15, with Sergei Polunin in attendance.
The film will be released in Greece on November 24th by Filmtrade.
Sergei Polunin's stay in Athens is kindly supported by the hotel HILTON.
OTE TV is the Great Sponsor of the 22nd Athens International Film Festival.
ORGANIZED BY: CINEMA magazine - WWW.CINEMAG.GR
Follow us on Facebook / Twitter / Instagram
For more info: 210-6061163 | press@aiff.gr
www.cinemagazine.gr & www.aiff.gr