"Endless": Cults and UFOs at the 23rd Athens International Film Festival
The absurdity of cults meets science fiction in a captivating mystery full of mind tricks up to the very end.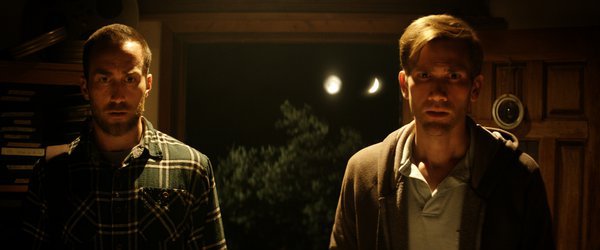 When they were kids, Aaron and Justin decided to escape the sect they had grown up in, believing that its members were about commit mass suicide. Ten years later, they get a message from their old "family". They decide to visit them and end up realizing that the sect's secrets were more nightmarish than they thought them to be.
Aaron Moorhead and Justin Benson constitute one of the most ambitious directing pairs of the decade in the USA. Their interests lie mainly in the cinema of the fantastic/ horror. The directors of the very successful "Spring" and "Resolution" star in a film where the cults' paranoia meets science fiction, echoing the oddly mysterious world of Stephen King.
"Endless" can be seen at 26/9 (22:45, Odeon Opera 1) and is part of the 23rd Athens International Film Festival's section "After Hours".