"Manifesto": The 13 faces of Cate Blanchett in the 23rd International Film Festival
The face of Cate Blanchett becomes the perfect, creative canvas in Julia Rosefeldt's new film.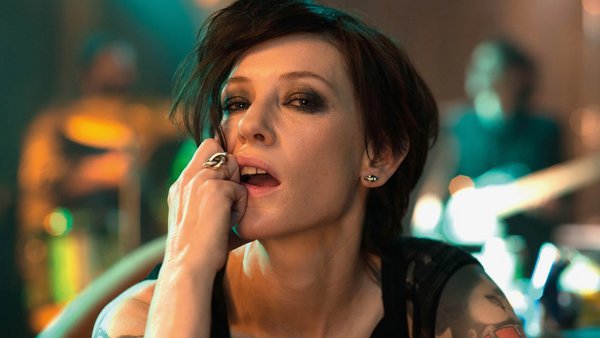 Cate Blachett's devastating one woman show through her portrayal of 13 decisively different characters becomes the perfect canvas for German artist and director, Julian Rosefeldt, to imprint his overturning exposition. The boundaries and essence of art, the creator's responsibility towards society as well as the notions which help form present-day culture are the leading elements in this wild ideological collage.
Cate Blanchett, one of the finest stage and cinema actors, and Julian Rosefeldt, one of the most prominent artists of our times whose work is displayed at the New York Museum of Modern Artn (MoMA) and Saatch Gallery of London, collaborate in a cinematic dialogue inspired by the great art manifestos.
Rosefeldt creates a cinematic installation, openly co-ordinated with the role of the artist in modern society, and Blanchett embodies 13 unique characters, revealing the passion, essence and politics of great art.
"Manifesto" explores the necessity of artistic reinvention and deals with the passion of personal expression and the ideas of pioneering artists, the Futurists and Dadaists of the 20 th century, Pop Art, Lars Von Trier and Jim Jarmusch. Cate Blanchett uniquely enacts 13 different personas exploring the substance of art and its political significance, giving us the "manifesto of manifestos".
"Manifesto" can be seen at 24/9 (22:15, Danaos 1) and is part of the 23rd Athens Film Festival's section "Festival Darling"