"Pop Aye": An elephant in Athens!
A middle-aged architect, an elephant and some of the most eccentric figures anyone could ever expect to meet in exotic Thailand are the protagonists of the most affectionate road movie of the year.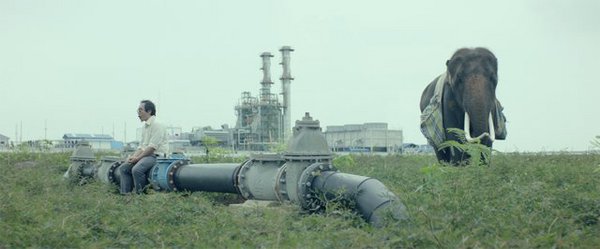 Singapore-born Kirsten Tan's first feature film, after many awarded short films is set in Bangkok, Thailand, a city she lived in for a few years. Her hero is a gentle middle-aged architect who finds out that an iconic building he once created is to be demolished and replaced by a new one.
Drowned in sorrow he leaves his wife and his work and returns mentally to his childhood years, finding an elephant that used to live in his family's estate, far away from the capital. The elephant, name Pop Aye after the man's favorite childhood hero, wanders with him along provincial roads in a hopeful, bittersweet and exciting road movie that received an award at the International Film Festival Rotterdam.
"Pop Aye" can be seen at 30/9 (19:30, Danaos 1) and is part of the 23rd Athens International Film Festival's section "Festival Darlings".