Sensual, raw, dark: "Beach Rats" from Sundance to Athens!
This Sundance directing award winner is defined by its fearless realism and its gritty eroticism in the centre of which is a powerful and mesmerising performance by Harris Dickinson, this year's stunning newcomer.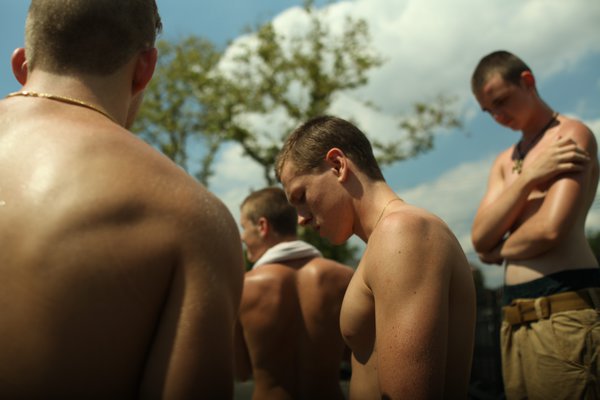 Handsome Frankie struggles to define his sexual identity as he wavers between flirting with a neighbourhood girl and setting up risky dates with older men he meets online all the while trying to maintain the macho persona his friends expect of him.
Hiding behind his masculine appearance, his brawler friends and a graceless life in Brooklyn's least privileged areas, a handsome young man struggles with his demons, trying to explore his ambiguous sexuality and to tame his impulses. From flirting with a neighborhood girl to arranging a series of risky dates with older men through the internet, 19-year-old Frankie strives to define his identity maintaining the macho facade imposed by his peers.
Four years after her wonderful debut "It Felt like Love" (which had competed for the Golden Athena at AIFF) Eliza Hitman once again explores the difficult coming of age through a courageous and uncompromising glance that won her rightfully the Directing Award at Sundance Film Festival. Daring realism, rough sensuality, impressively straightforward erotic scenes and a captivating dynamite performance by Harris Dickinson, the actor-revelation of the year.
"Beach Rats" can be seen at 22/9 (20:30, Ideal [P]), 24/9 (21:30, Odeon Opera 2) and 28/9 (21:15, Odeon Opera 2) and is part of the 23rd Athens International Film Festival's section "International Competition"